The Shocker
V5, Boulder, 15 ft (5 m),
Avg: 3 from 1 vote
FA: unknown
W Virginia > Coopers Rock St… > Tilted Tree > Coral Area
Description
Dyno V5! what's not to like? Start on the triangle jug with a high right foot and small, smeary left foot. Make a big deadpoint move to a jug pocket up and left. From there set up and throw for the top of the boulder. May be wise to have a spotter but if you miss the first big throw its not a bad fall usually.
Location
Begin on the arete next to the large downed tree on the Bowling Ball boulder. The first boulder down-hill from Coral.
Protection
pads for the ground as well as the large downed tree in the fall zone
Photos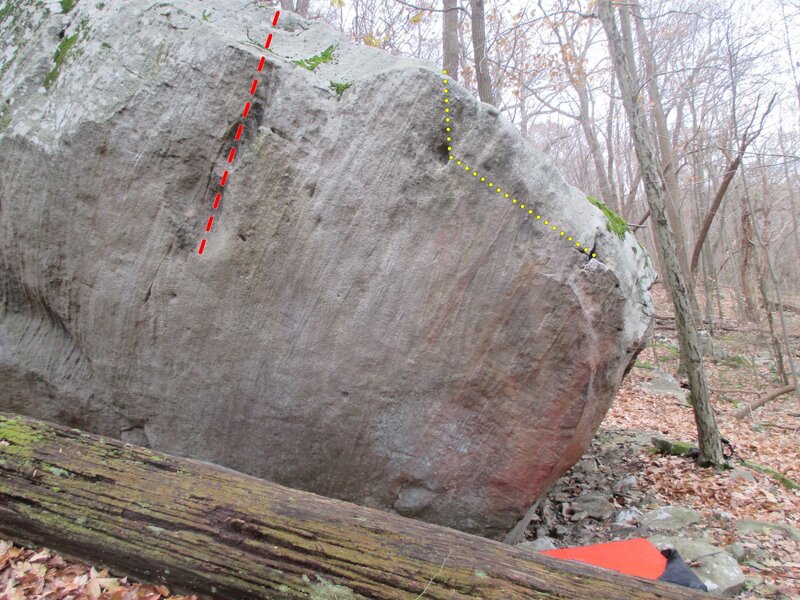 The Shocker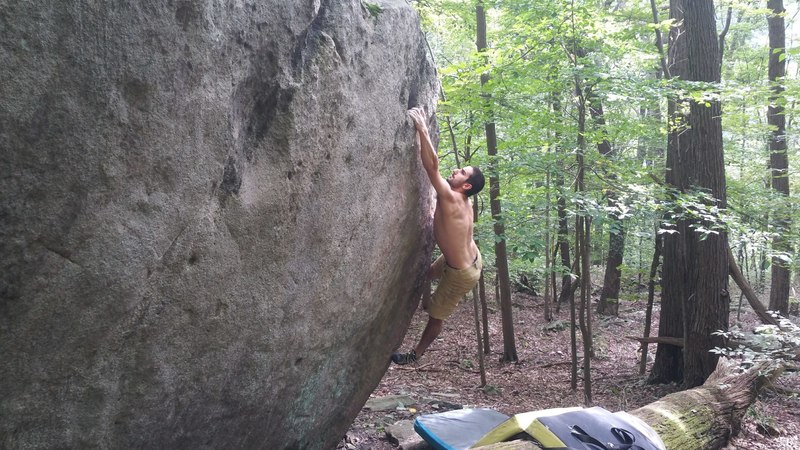 Alec on The Shocker