Fruit d'homme
5.11c, Sport,
Avg: 3.2 from 5 votes
FA: unknown
International > N America > Canada > Quebec > 03. Quebec City… > Cap Blanc - Pointe-au…
Access Issue:
No access on the top of the cliff, Pas acces au haut de la paroi
Details
You can't top out, the top of the cliff is private property.
Vous ne pouvez accéder au haut de la paroi, c'est une propriété privée.
Description
Excellent sustained first half followed by a perfect exposed face on goods holds.

La première moitié de la voie est très soutenu, mais avec quelques efforts vous serez récompensé par une fin parfaitement exposée sur bonnes prises.
Location
Start on a ledge, this route goes up a couple of sustained moves towards the high arete on top.

Débuter sur un petit plateau, la voie débuter de façon soutenue pour se diriger vers le face et l'arête tout là-haut.
Protection
Glue-ins + anchor

Scellements + ancrage
Photos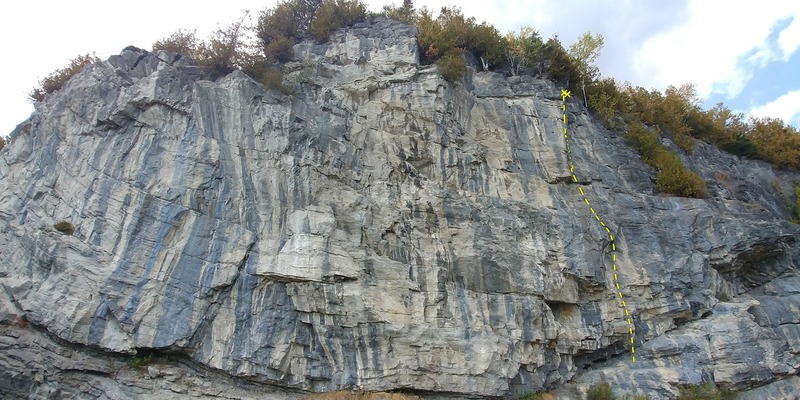 Fruit d'homme