Wonder Boy
V1, Boulder, 13 ft (4 m),
Avg: 1.8 from 4 votes
FA: unknown
W Virginia > New River Gorge > New River Gorge… > Lower New River… > Cotton Bottom > Bat Cave Boulder
Access Issue:
NO DRONES ON NATIONAL PARKLANDS
Details
All of the crags within the New River Gorge proper are on national parklands, and drone use is prohibited here. There has been some discussion about places to launch drones that are not on park property, and then flying them over the gorge. This is super poor form; don't do it. Park regulations prohibit all drone use over the boundaries without a permit.
Description
Sit start with a left hand pocket and right hand crimp. Climb straight up.
Location
Back of the Bat Cave Boulder.
Protection
pads, spotter.
Photos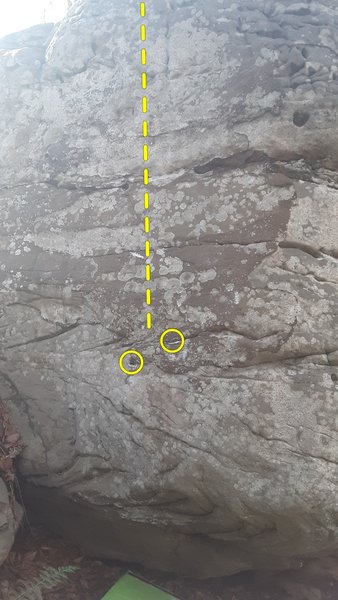 Wonder Boy (V1)