Forbidden Fruit
5.10+ R, Trad, TR, 65 ft (20 m),
Avg: 3 from 1 vote
FA: JK
International > N America > Canada > Yukon Territory > Golden Canyon > Sundog Buttress
Description
Nice climbing but marginal protection. Gear in stacked flakes makes the lead very dicey. Best done as a top rope off the Sun dog anchors. Belayer should be cautious of falling rock.
Location
Immediately right of Sundog.
Protection
A top rope, or gear to 3" and a disregard for self preservation.
Photos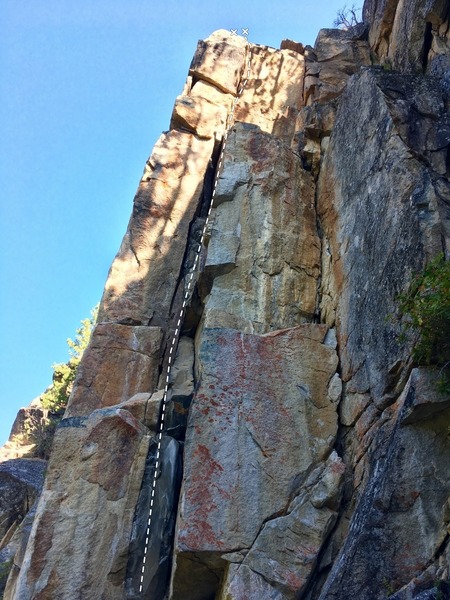 Forbidden Fruit