Slim Pickings
5.11 V3, Trad, Boulder, 8 ft (2 m),
Avg: 2 from 1 vote
FA: Aden Parker
California > San Diego County > N San Diego County > Lake Ramona > Boulder Row
Description
Totally classic! Super short friction slab. Similar to Bobby Brown Arete at Woodson. Test those smearing skills!
Location
East side of Boulder Row, beneath the main boulders.
Protection
None
Photos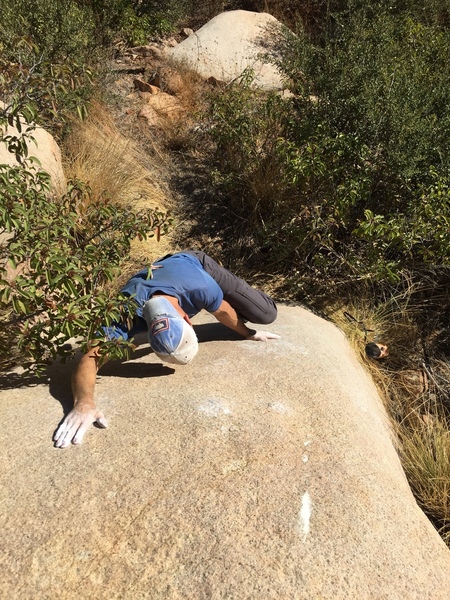 Ben in the full sun