Edge of Night
5.11-, Trad, TR, 80 ft (24 m),
Avg: 2 from 1 vote
FA: Pat Maloney & James Garrett. 1990
Utah > Wasatch Range > Central Wasatch > Big Willow Canyon > Twilight Buttress
Description
This route starts with a low first bolt and a tricky boulder problem to a high second bolt clipped from a less than ideal hold (There is decking potential here so consider bringing a clip stick. A TR can also be set up via Sunset Arete or a scramble up the back of the buttress). From here launch into a strenuous and sustained sequence of pockets and side pulls, clipping two more bolts along the way. Continue through a right-trending, thin, diagonal crack after clipping the pin at its start. Exit the crack up features to the peak of the face (easier) or continue to the chains of Pitch Black (slightly harder).

The quality stone and unique features of this line make it a must do if you bothered to make the hike up. Bust out the fancy footwork and get after it!
Location
Between Sunset Arete and Pitch Black, this route begins dead center of the face.
Protection
4 bolts, 1 pin. Camalot singles .2-2. Chains.
Photos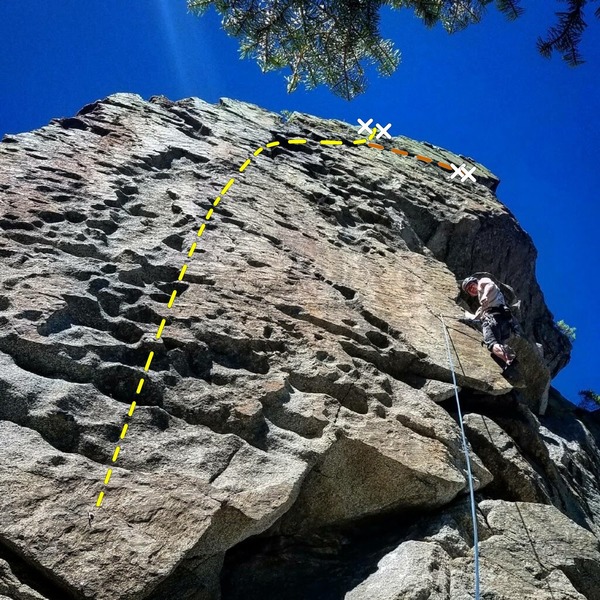 Edge of Night topo.