Forever Young
5.11b, Sport,
Avg: 3.3 from 6 votes
FA: unknown
International > N America > Canada > Ontario > Ontario S Bould… > Golden Horseshoe > Mt Nemo > Iguana Wall
Access Issue:
Top rope ban in effect@SEMICOLON@ DO NOT SLING THE CEDARS.
Details
Description
A fun, reachy climb over roofs with good rests in between. High first bolt.
Location
Begin in the tall rectangular alcove right of Train in Vain, about 30 feet left of I Owe a Lot of Money to a Man Named Guido
Protection
bolts and anchors
Photos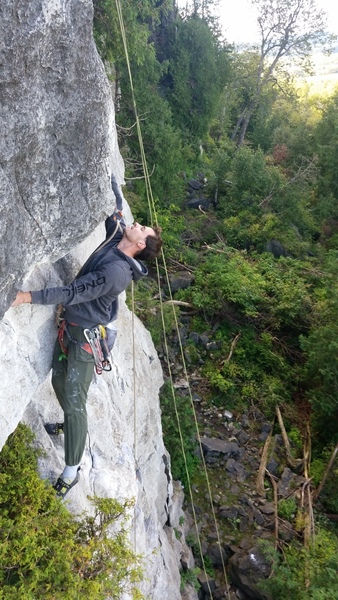 Vlad on Forever Young