Organa
V3, Boulder, 12 ft (4 m),
Avg: 2 from 1 vote
FA: unknown
Colorado > Grand Junction… > Unaweep Canyon > Nine Mile Hill > Pool of Plenty… > Rising Sun Area > Degust Stone
Description
Sit start matched on a generous sidepull. From there, traverse right along edges, then head up the nose on edges and pinches to reach an easy mantel.
Location
It climbs the northwest section of nose.
Protection
A pair of pads. The landing is good.
Photos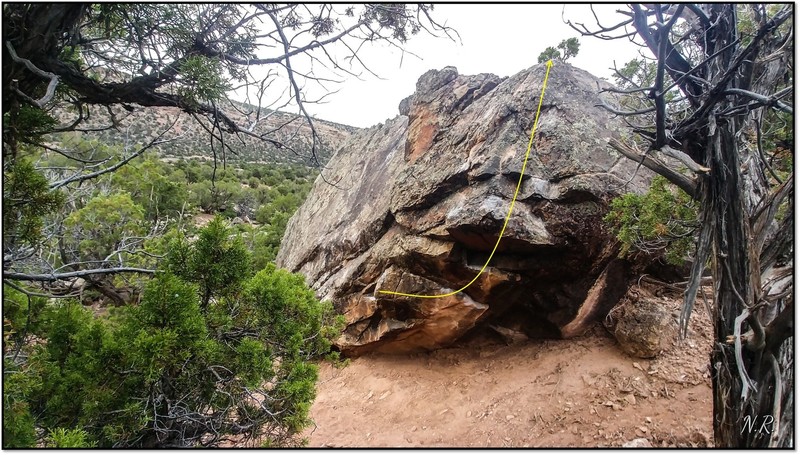 Organa.