Melquisedec
5.11a/b, Sport, 75 ft (23 m),
Avg: 2.5 from 2 votes
FA: June 2018
International > S America > Argentina > Rio Negro > San Carlos de B… > Cerro Ventana Sur > Base of Ruach Sport S…
Access Issue:
Beware of loose rock!
Details
Description
Really fun climbing with two cruxes and great rests.
Location
Located at the base of Ruach de Jonah.
Protection
bolts
Photos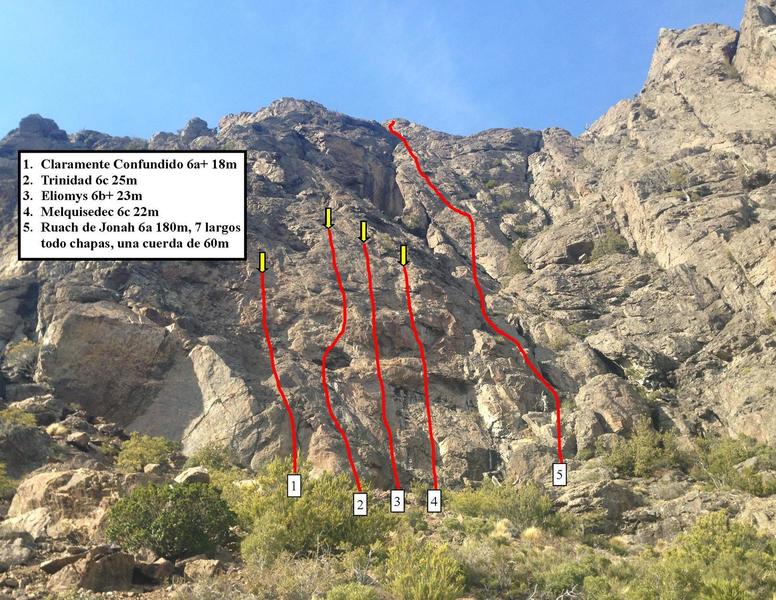 Topo