Chimneychanga
Avg: 1 from 2 votes
Your Difficulty Rating:
-none-
Change
Access Issue:
Private land crossing and parking information - PLEASE READ BELOW !
Details

You walk across private land to enter this area. The landowner has been tolerant so long as we don't disturb his land or his cattle. To keep a good relationship with him it is extremely important that climbers don't mess with grassing cattle, and that ALL GATES STAY AS THEY ARE FOUND. Also, the large gate on the north side of the parking area MUST NOT BE BLOCKED IN ANY WAY; the farmer regularly uses this gate as he drives a truck pulling a large trailer, so the road leading to said gate MUST STAY CLEAR by least 40 feet on all sides, including the road perpendicular to it (running east-west). If the parking area is full, drive past the bridge and park on the next pullout (not far), and NEVER BY THE GATE.

Please be respectful and keep this access open to climbers. Use posted photos for this area to familiarize yourself with where parking is and is not allowed. Access to all gates must remain available to a truck and trailer. Parking in any way that restricts access to the gates north of the highway will jeopardize access for climbing.

Description
Fun chimney climb that takes you to the top. All trad and very well protected. Perfect for someone learning to plug gear. The top of the chimney can be done in two ways: you can crawl through a hole, caving style, or you can climb on the outside. The second option make the climb considerably harder at about 5.9 for a short section. If you choose the hard way, make sure you place good gear before committing to the moves. This route is very long and a single 70mts rope WOULD NOT take you to the ground. There is an intermediate anchor for the sport route to the left that you can use. Also, if you choose to crawl the hole someone will need to climb the route to clean it, you can't do it while getting lowered. It is recommended to pitch-in (leader belays follower from the top) rather than the conventional sport crag lower-the-leader-and-top-rope style.
Location
Obvious chimney that splits the wall. It actually forms a gap that separates the main wall (right) from the left side.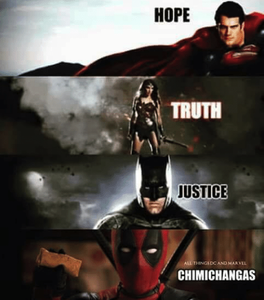 ...
1