Babes In Toyland
V2, Boulder, 10 ft (3 m),
Avg: 1 from 1 vote
FA: unknown
Colorado > Grand Junction… > Unaweep Canyon > Nine Mile Hill > Blue Moon Bould… > Fertile Crescen… > Toy Rock
Description
Sit start matched on the ledges. From there, work out the nose, and top out on the northeast side.

Despite the cramped circumstances, the climb goes really well.
Location
It climbs the southeast nose of Toy Rock.
Protection
A pair of pads. The landing has a large boulder in it; however, it pads well and acts as a spot. It does present some dab issues, but good control will prevent any unwanted brushes.
Photos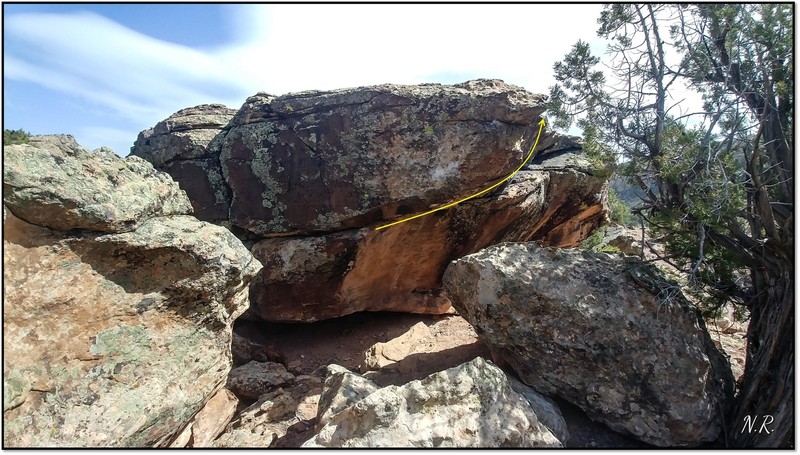 Babes In Toyland.