I Tube Too
V3, Boulder, 9 ft (3 m),
Avg: 2 from 1 vote
FA: unknown
Colorado > Grand Junction… > Unaweep Canyon > Nine Mile Hill > N E Creek Bould… > Redemption Rock
Description
Sit start at the arete. From there, make a big move to a right hand hueco, bump up the arete, make another big move to a right hand jug, and use the features to mantel atop the boulder.
Location
It climbs the northwest arete of Redemption.
Protection
A pair of pads. The landing is good with a small tree behind it.
Photos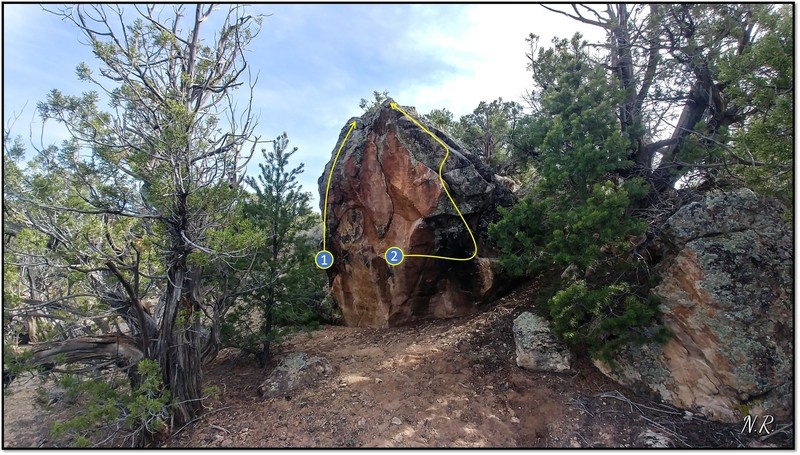 1. I Tube Too.