Skanderbeg's Shield
V5+, Boulder, 8 ft (2 m),
Avg: 3.3 from 6 votes
FA: Gjon Tinaj
New Jersey > a. NorthWest > bouldering Nor… > Allamuchy Mtn SP Boul…
Description
Sit start begins under the shelf ledges and goes straight up. Left hand start on small sharp crimp, right hand on gaston ledge. Project line begins on crescent hold, farther to the left and connects one very intense move to join the pure line.
Location
Open Book Boulder
Protection
Two pads at least, protect all that talus, especially if you decide to just huck for the top. Godspeed.
Photos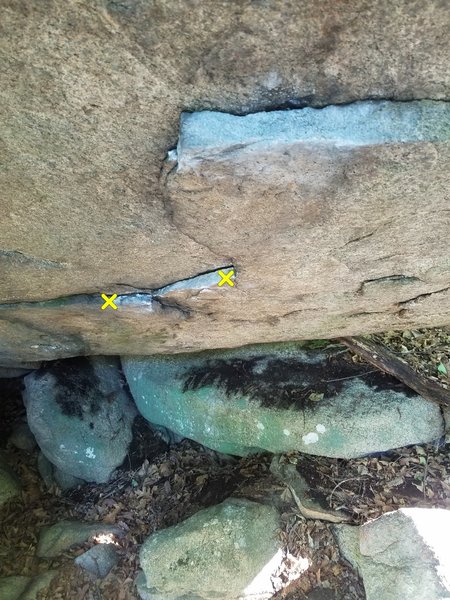 Start holds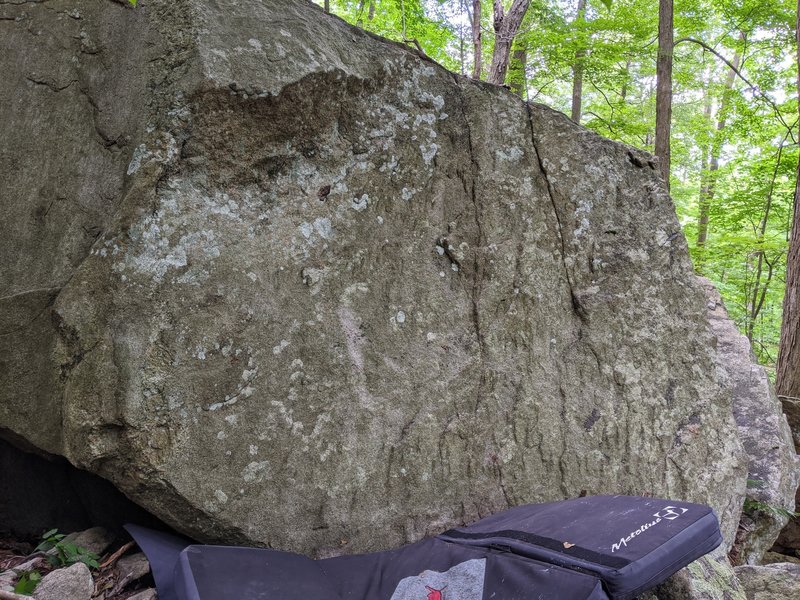 Open Book Traverse/Slab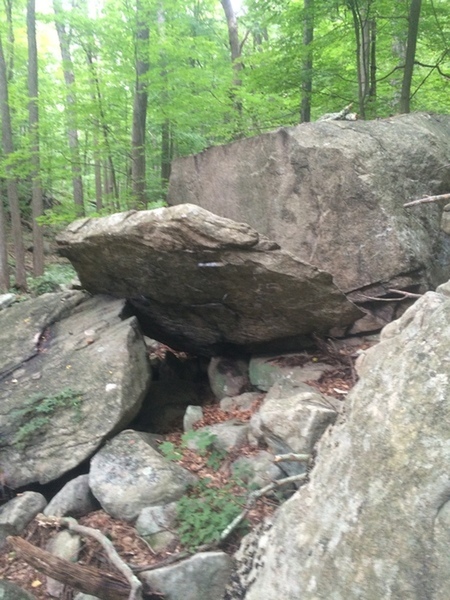 Open Book Boulder