Crang
V0-1, Boulder, Alpine, 12 ft (4 m),
Avg: 2 from 1 vote
FA: E. Agee
Montana > Southwest Region > Big Sky Area > Hidden Lakes > District One > Crack a Beer Wall
Description
Start on the brain looking like feature and climb straight up.
Location
Located far right on the wall.
Protection
The landing is a little awkward but nothing a couple pads can not fix.
Photos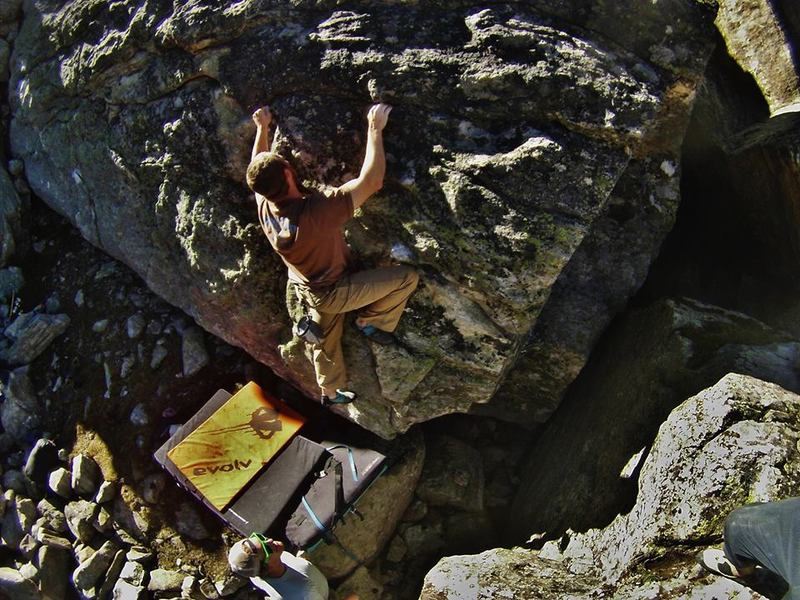 Evan making the FA