Bifrost
V2, Boulder, 8 ft (2 m),
Avg: 1 from 1 vote
FA: unknown
Colorado > Grand Junction… > Unaweep Canyon > Nine Mile Hill > Dave Loves Donn… > Bifrost Boulder
Description
Sit start with a crossed over left hand sidepull and a right hand two-finger pocket. From there, gain the right hand gaston-jug, follow to the opposing arete with the left hand, and continue up for an easy mantel.
Location
It climbs the west face of Bifrost.
Protection
A pad or two. The landing is good, but there is a tree behind the problem.
Photos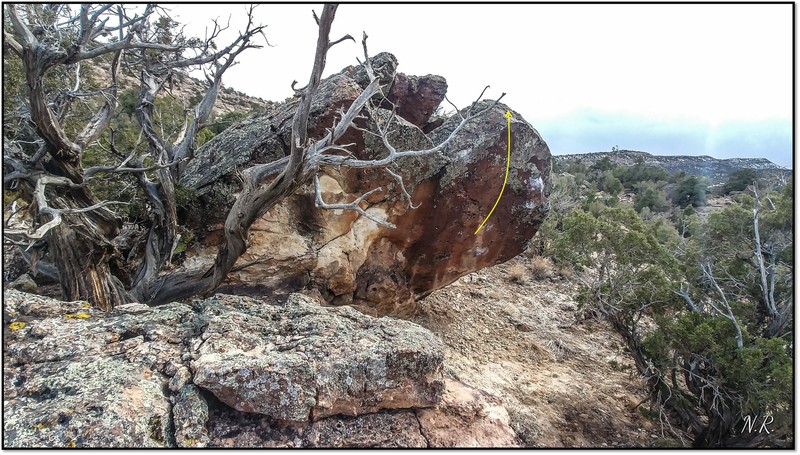 Bifrost beta.