Impossible Groove
5.6, Sport, 60 ft (18 m),
Avg: 1.5 from 2 votes
FA: 2/2018
Washington > Okanogan > McLoughlin Cany… > Last Wall > Mid W - Lower Middle…
Description
Impossible Groove - 5.6** (60') F(3b)
Climbs up the middle of the lower face beginning directly behind the large clump of Elderberries. Interesting (hard for the grade) climbing for 45' leads to the large middle ledge with the two chain anchors above.
Location
Middle of the lower face beginning behind the Elderberry.
Protection
fixed - 3 bolts. 2 chain anchors above the top ledge.
Photos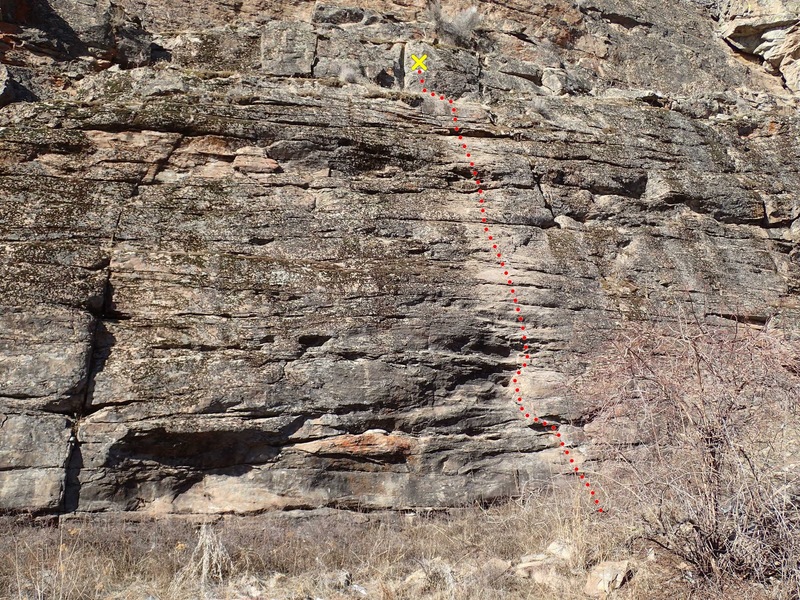 Impossible Groove topo