One Step
5.10d, Sport,
Avg: 1 from 1 vote
FA: unknown
New Mexico > New Mexico, I-4… > Manzano Mountains > E Side > New Canyon > Radical Wall
Description
Interesting climbing with good holds to the large ledge above, one more bolt and low angle easy climbing above to the chains.
Location
On the far right side of Radical Wall, 5 feet before the wall curves around the corner to Bulge Wall.
Protection
3 bolts + 2 bolt anchor with chains.
Photos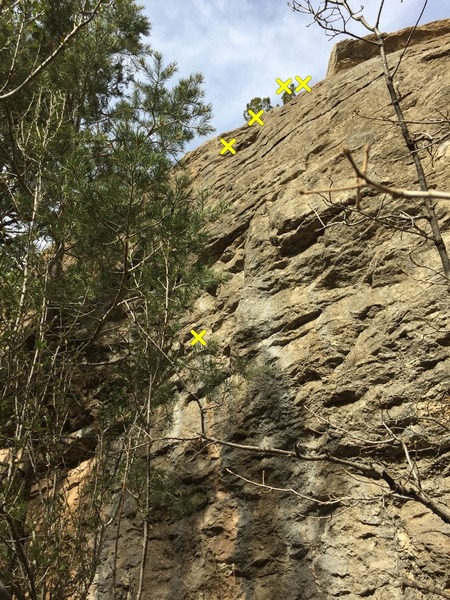 Beta Photo