Unknown
V5-6, Boulder,
Avg: 2.8 from 6 votes
FA: unknown
Arizona > Northern Arizona > Northern AZ Bou… > Sedona Bouldering* > Anvil Boulders > Mars Attacks Boulder
Description
Squat start with right hand sloper and left hand undercling/sidepull. Make moves on crimps leading to better holds near the top.
Location
Obvious crimp line on the backside of the mars attacks boulder.
Protection
pads
Photos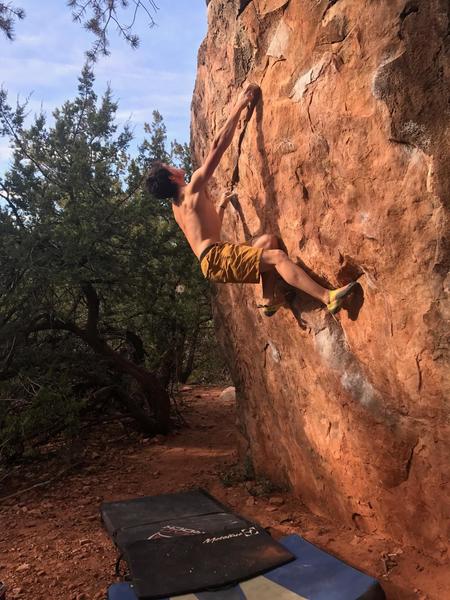 Unknown