South Feather
5.7 PG13, Trad, 60 ft (18 m), Grade II,
Avg: 3 from 1 vote
FA: unknown
Arizona > Central Arizona > Eagletail Mount… > Eagletail Peak- Eagle…
Description
Up the obvious chimney on the East Face. Use a combination of face and chimney climbing, maybe a hand jam?
Location
Drop down to the notch below the North Feather and scramble up towards the middle feather and traverse to the South
Protection
Large cams up to 5 to really protect it. Can be protected with up to a 3 if you don't mind a 20ft runout to the top
Photos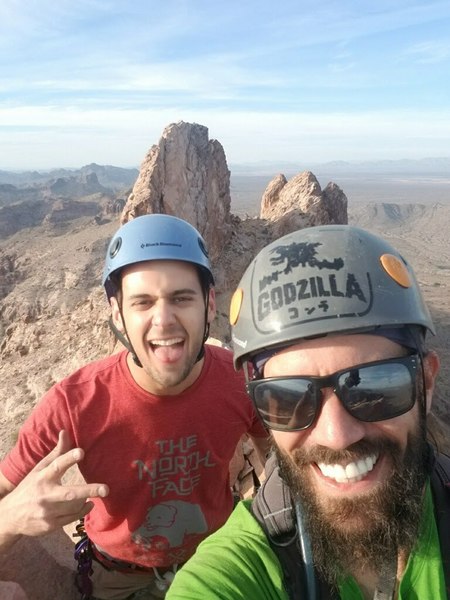 View from the top!