North Face
5.7, Trad, Alpine, 4 pitches, Grade II,
Avg: 2.7 from 3 votes
FA: unknown
Washington > Northwest Region > N Cascades > Vesper Peak
Description
Hike the trail to Vesper summit. Bear right and off trail to first notch in ridge (see photo in CAG II, page 50). Scramble ledge to end.

The route consists of two class 4 pitches followed by three class 5 pitches. Pitch out or scramble to a small ledge. From ledge, pitch 3 traverses leftward and ascends a corner (5.5-5.6) to belay. Pitch 4 again bears slabs (5.5). Last pitch up the face is low angle, but runout. I found places for small gear.
Protection
Small to medium stoppers and cams. Crampons/ice ax in early season.
Photos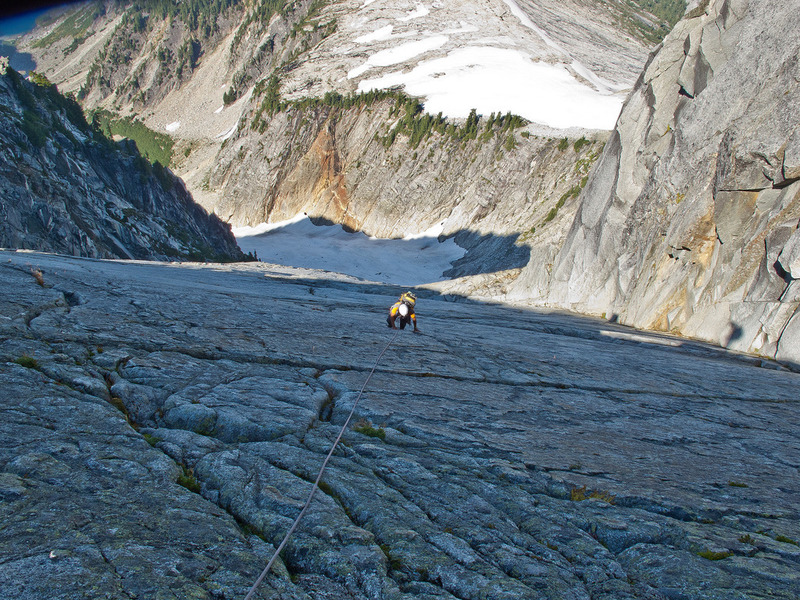 last pitch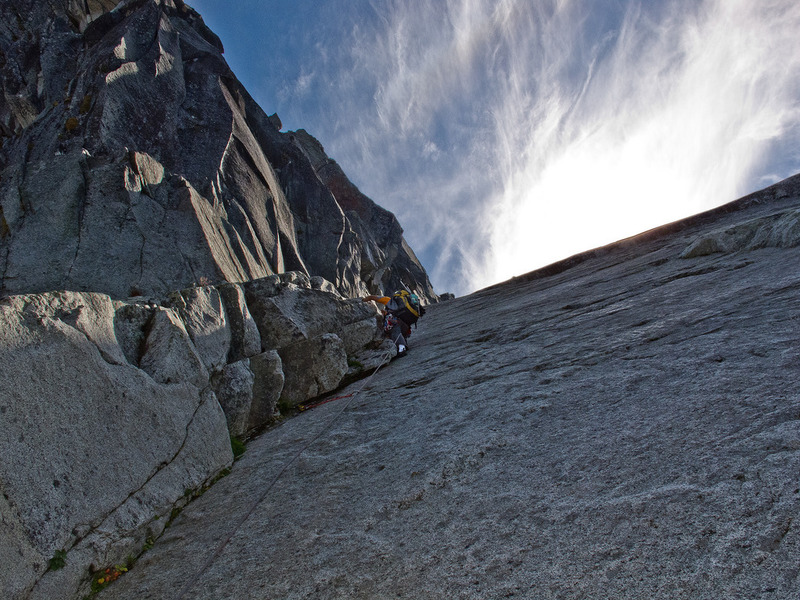 corner pitch