Snip Ahoy
5.9+, Sport, 50 ft (15 m),
Avg: 2 from 2 votes
FA: Pat Brennan, Kenn Kenaga 5-99
California > San Bernardino… > Lake Arrowhead… > Lake Arrowhead… > Main Ridge Pinn… > Trading Post Pinnacle
Description
Though described in the guide as a bit scary, this route offers fun, steep climbing up plentiful holds, just be careful what you grab.
Location
Southeast corner of the Pinnacle.
Protection
4 bolts, chain anchors, Optional gear could be used, chain anchors.
Photos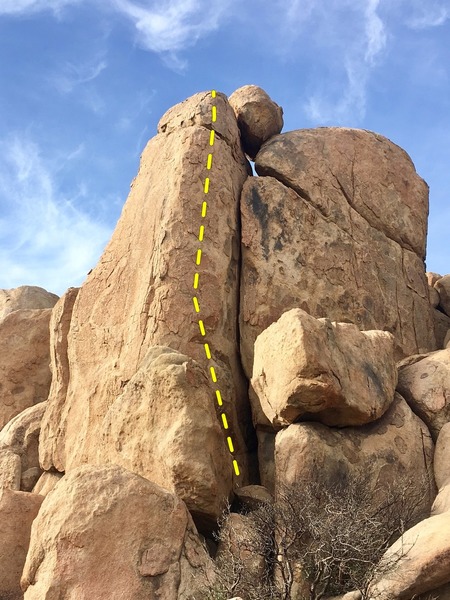 Snip Ahoy.