Marshmallow Note
V0, Boulder, 12 ft (4 m),
Avg: 1 from 1 vote
FA: unknown
Colorado > Grand Junction… > Unaweep Canyon > Nine Mile Hill > Bone Park Bould… > Geisha Boulder
Description
Stand start with your choice of edge. From there, ascend the face using the left hand sidepull feature and right hand edges to reach an immediate mantel.
Location
It climbs the west face of Geisha, just to the south of the tree.
Protection
A pad. The landing is flat and clear.
Photos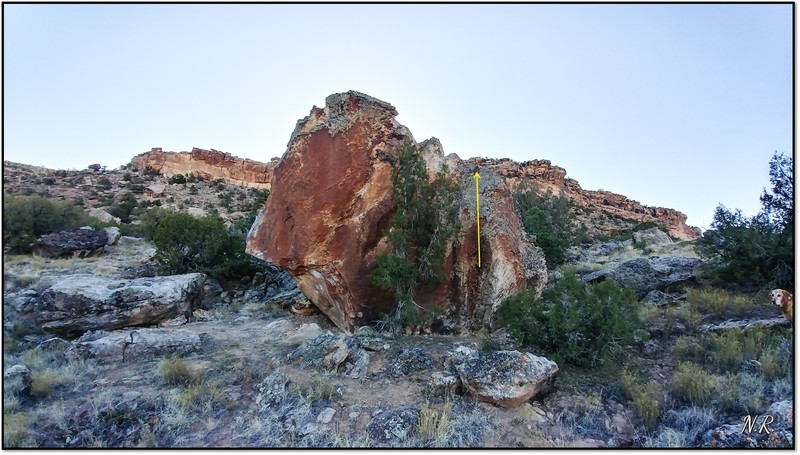 Marshmallow Note.