Life of Briley
5.9-, Trad, 80 ft (24 m),
Avg: 3 from 1 vote
FA: Unknown, First known lead- Dan Briley, Dustin Wilkinson
Nevada > Southern Nevada > Keyhole Canyon > Lower Canyon > Shark Fin Wall
Description
From the base of the arete climb up and right onto a boulder, through a bush and small loose ledges to gain a seam just right of the arete. Follow the seam back to the arete, crux, where the crack jumps to a couple of feet of offwidth. Stand up right onto a large ledge, take more small seams to the arete then traverse right under a roof past a bolt and finish on a hand crack at the end of the roof. Belay with gear, walk off descent- left goes all the way to the wash with a short section of 4th class, right and up goes to the top of the Chuckwalla Couloir and is 3rd class down this.
Location
Climb right side of the arete formed by the corner of the 80'
and Shark Fin Walls.
Protection
One bolt, brass nuts, low balls, stoppers, micro cams up to #4.
Photos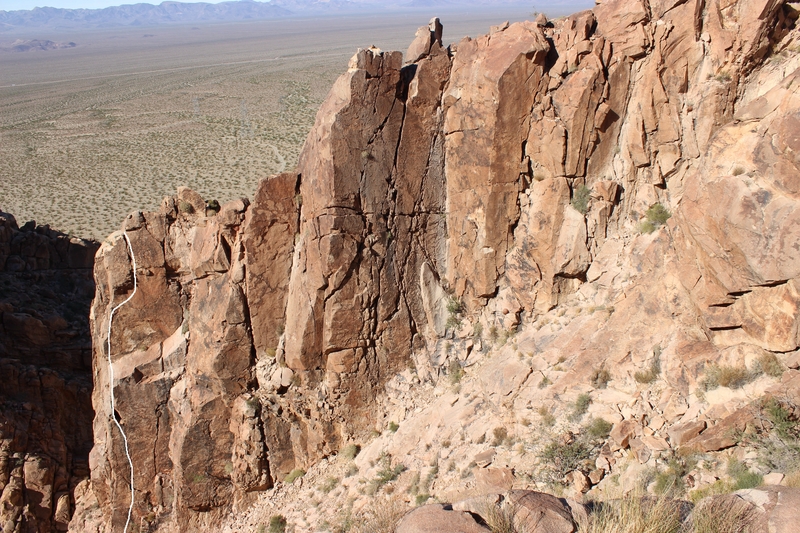 Life of Briley