Wildlife Route
5.6, Trad, 60 ft (18 m),
Avg: 2 from 2 votes
FA: Joe Herbst
Nevada > Southern Nevada > Keyhole Canyon > Lower Canyon > Shark Fin Wall
Description
Shares the same wide crack start as Fallout Shelter for 15' to the broken ledge. Step right and follow the clean dihedral to the top. Belay with gear, walk off descent- left goes all the way to the wash with a short section of 4th class, right and up goes to the top of the Chuckwalla Couloir and is 3rd class down this.
Location
Midway along the wall, it's the big dihedral to the left of Shark Fin.
Protection
Stoppers, cams up to 3".
Photos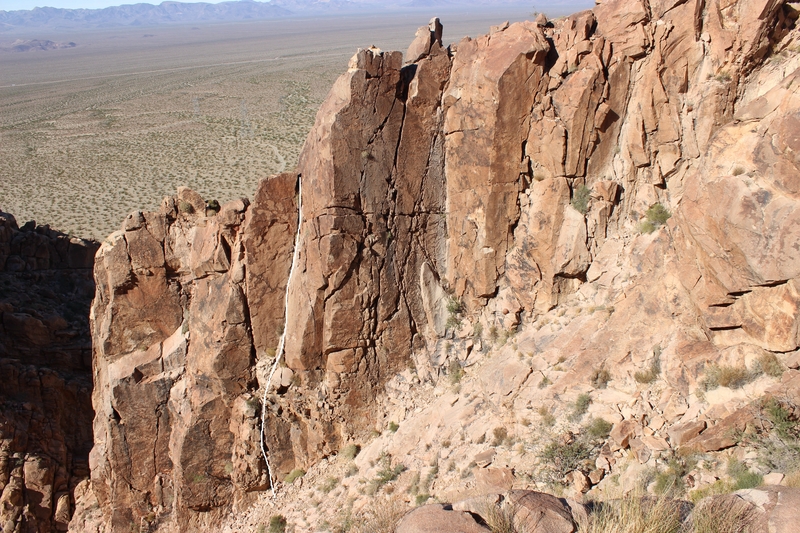 The Wildlife Route.