Le trou
5.11a/b, Trad, 80 ft (24 m),
Avg: 3 from 1 vote
FA: Paul Laperriere (June 8th, 1981)
International > N America > Canada > Quebec > 15. Laurentians > Val-David > Mont-Césaire > g. Champs-Élysées
Access Issue:
Site access fees - Frais d'accès
Details
This area is under the Parc Régional de Val-David Val-Morin administration, a daily fee is required to climb, hike, bike etc in the park, FQME members benefit from a rebate as well as group outings.
parcregional.com
Description
Basically, this is a boulder problem.

Boulder to the lone bolt, no stickclipping required. Clip the bolt and pull a hard move to get to the crack (crux). Climb the crack to the top (easier).
Location
to the right of Magnum.
Protection
1 bolt, gear to camalot 3.
Photos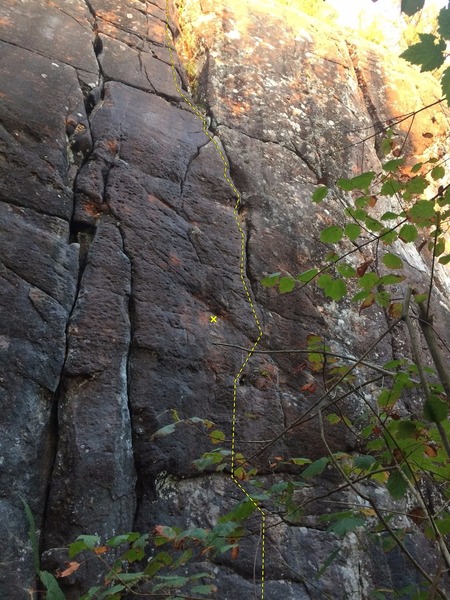 Le trou (5.11a/b)