Indian Summer
5.7+ PG13, Trad, 180 ft (55 m),
Avg: 3.7 from 6 votes
FA: John Bain, Jon Sykes (Summer 2008)
New Hampshire > WM: Kinsman Notch > 2. Lost River C… > 6. Upper Patina Wall
Description
This climb takes you over some beautiful rock with a unique patina for the NE. The route still needs a little love, but the rock is awesome and the views are great too. It has been one of my favourite discoveries in Jon Sykes' guidebook, "The Notches". Sykes does say the "Runout between protection makes this route a real thinker", but while the runout is there the gear was present where it was needed. Solid, exciting and beautiful face climbing.

Start below a partially detached block/boulder with a tree growing out of climb up the right side of the boulder using the left facing corner. After this you will climb up to a diagonal seam using the face and crack to get towards the first of 4 bolts. Follow the bolts (gear in between) up to a flake, then pull up to the anchors.

The climb is almost 60m long and will require 2 ropes to rappel. There are no good trees, or intermediate anchors to use, so if you only bring 1 rope you will have to be innovative.
Location
Starts below a partially detached block with a tree growing out of the top. Indian Summer goes to the right and The Real McCoy goes to the left.
Protection
Standard Rack, 4 bolts, 2 bolt anchor at the top

RAP WITH 2 60m ROPES
Photos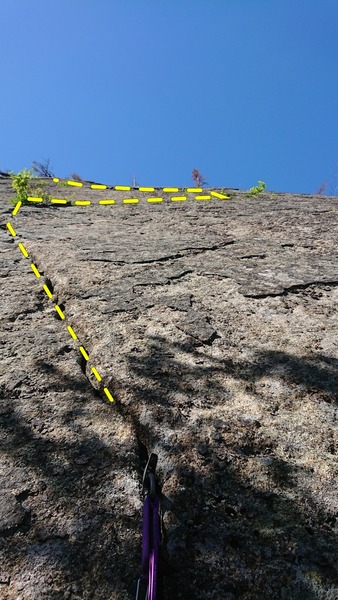 P1 of Indian Summer, photo taken from the tree 25ft up.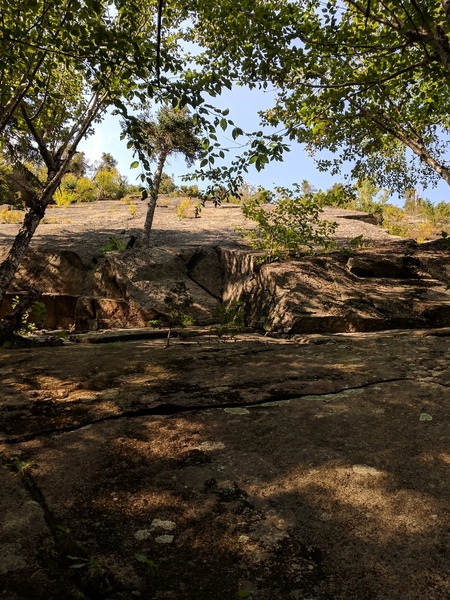 The start of Indian Summer is to the right of the tree/boulder block, going up the left facing corner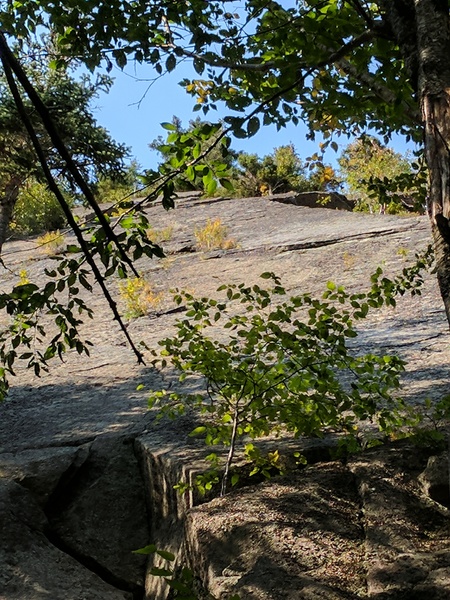 View of the route higher up, the bolt is somewhere near the arete on the right.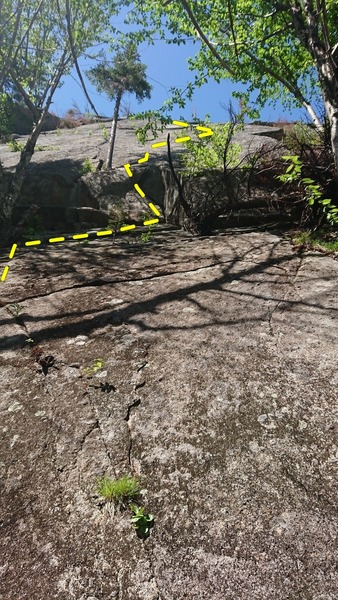 Start of P1 of Indian Summer. June 2018, post-fire.