Crimp Face Right
V3+, Boulder, Alpine, 7 ft (2 m),
Avg: 1.7 from 25 votes
FA: unknown
Colorado > Georgetown > Guanella Pass > 7 Mile Boulders > Warm-Up Block Two
Description
Stand start on very small crimps and bad feet up the center of the face. Head directly up and left.
Location
It climbs the center of Warm-Up Block Two.
Protection
One pad.
Photos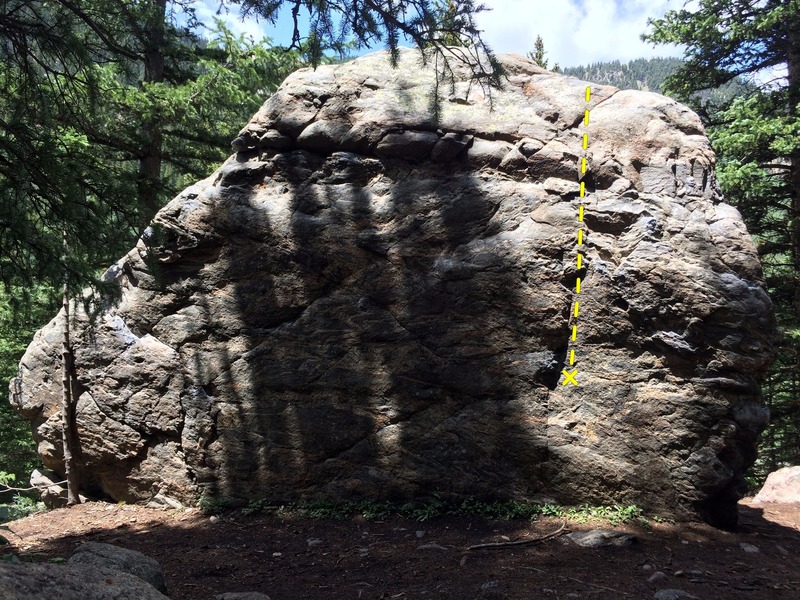 Crimp Face Right.