piece 0-cake
Avg: 2.5 from 4 votes
Your Difficulty Rating:
-none-
Change
Access Issue:
Gates close at sunset
Details
Gates close at sunset make sure you don't get locked in or you may be spending the night
Description
fun little boulder just around the corner from blade runner.low start in the middle most crack. let you figure it out from there. lots of fun crash pad recomend. the tide shouldn't be a problem low tide recommend.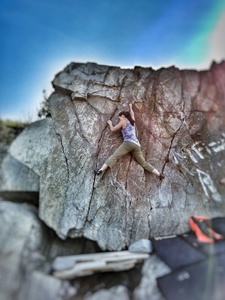 awesome
1