Little Pine Tree
V5, Boulder,
Avg: 2 from 2 votes
FA: Tom Griesbach
Wisconsin > Baraboo Range > Devil's Lake > Devil's Lake Bo… > E Bluff > E Bluff S Face > 6. E of the East > Poison Ivy Wall
Description
Sit start on a good left hand rail and right hand edge. Do a couple of big moves on small holds to gain the compression features of the arete and continue to an easy topout. Tom insisted this be called "Joel's Little Pine Tree."
Location
-Same as "Inquisition" and "Perscrutation"

-GPS: 43.41229N 89.70620W
Protection
2 - 3 pads
Photos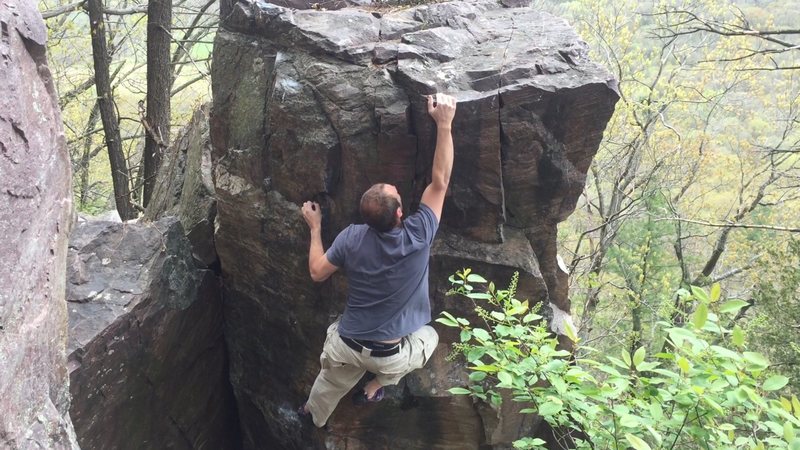 Tom Finishing it up.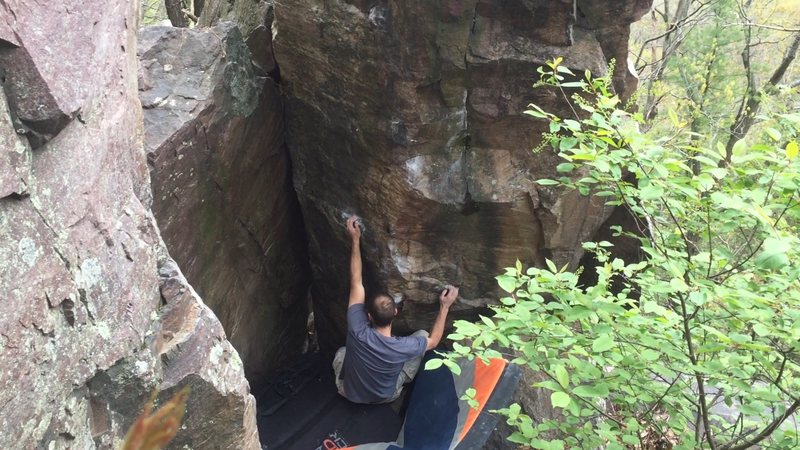 The Start.