Prickled Pickle
5.11a, Sport, 60 ft (18 m),
Avg: 1.7 from 3 votes
FA: Steven Vedder & Will Balis
Wyoming > Lander Area > Sinks Canyon > Fairfield Hill > 1. Fairfield West
Description
Climb first few bolts up a corner system to a thin hard to read crux out left to easier low angle climbing and finish over a prickled bulge. Please take off your puffy before pulling bulge!
Location
Furthest left route on the Deli Wall. Anchors area located just above the bulge.
Protection
8 bolts to anchor
Photos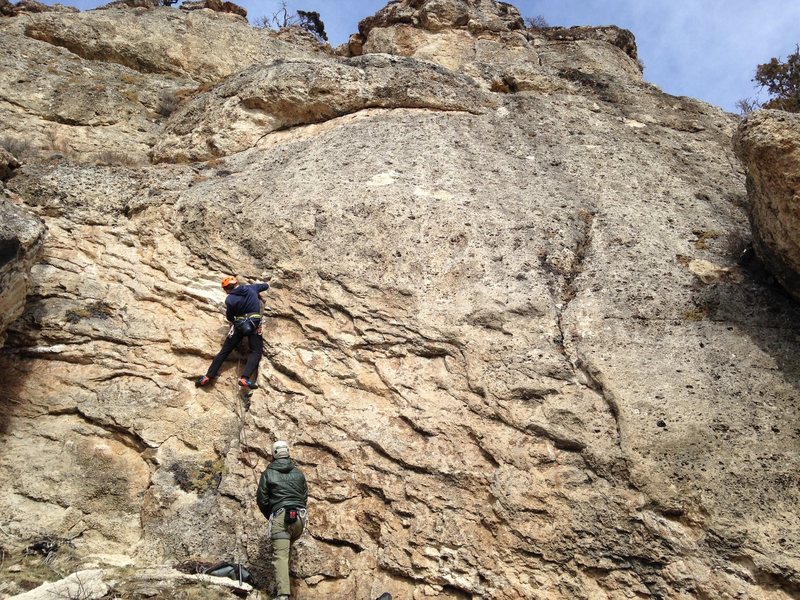 Dylan starting the crux