The Zig Zag Way
5.10d, Sport, 65 ft (20 m),
Avg: 3 from 1 vote
FA: unknown
Washington > Okanogan > Whistler Canyon… > Upper Canyon -… > Bowsaw Ridge -… > S End - Middle Tier
Description
The Zig Zag Way 5.10d *** 65' F (6b)
Begin at the far right side of the face in the slight alcove (about 10' right of the start of Little Pine). Climb out of the alcove to the blank face above. This is a short but challenging line with progressively harder moves to the high crux, involving tricky route finding, and several long reaches/dynos to excellent edges. At the top, scramble left 10' to share the chain anchors atop Little Pine.
Location
Far right side of the face, beginning about 10' right of Little Pine.
Protection
Fixed 6 bolts
Photos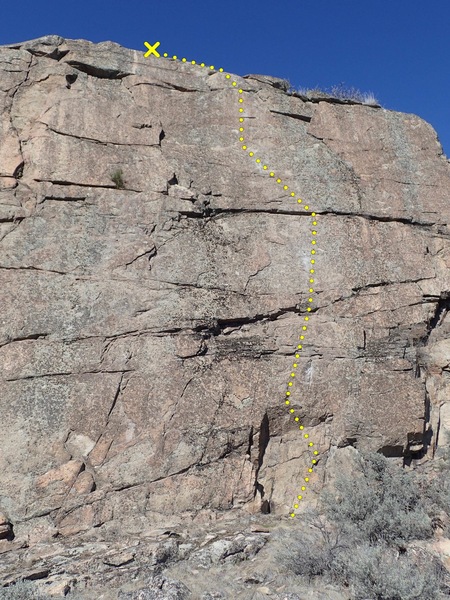 The Zig Zag Way topo