Sankranti
5.11d, Sport, TR, 200 ft (61 m), 2 pitches,
Avg: 2.5 from 2 votes
FA: Pranesh and Seema
International > Asia > India > Bangalore Area… > Ramanagara > Madhepuragudda
Description
Pitch 1: The first pitch is steep, with a mildly overhanging start, very interesting moves. 10 bolts. Multiple cruxes. Sustained 5.11d.

Pitch 2: Climb a 5.10a slab typical of this region, with about 10 bolts to the belay station. Traverse to the anchor station of Route 2 to rap off to the slab and walk down to the base.

A 60m rope is just sufficient for Sankranti and Route 2; the others may need a 70m rope.
Location
As you scramble up the slab to get to the base of the head wall, you will clearly see the bolts on Routes 2,3 & 4 (all single pitches).

Sankranti is to the left of Route 2. By peering left of Route 2 (put yourself on belay on Route 2's first bolt), you will find the bolts of Pitch 2 of Sankranti. You could rappel from there to the base and climb Pitch 1.

Alternately, don't scramble up the slab leading Routes 2-4, instead walk around the slab from the left and you will be at the base of Pitch 1.
Protection
A well bolted sport climb, with 2-bolt anchors and maillons at the top of each pitch.
Photos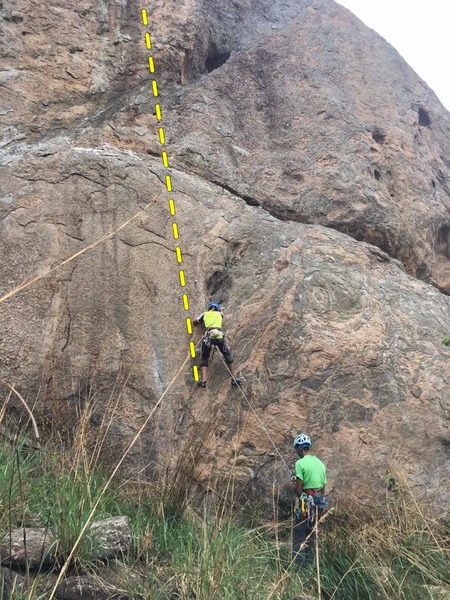 Alok Tater at the start of P1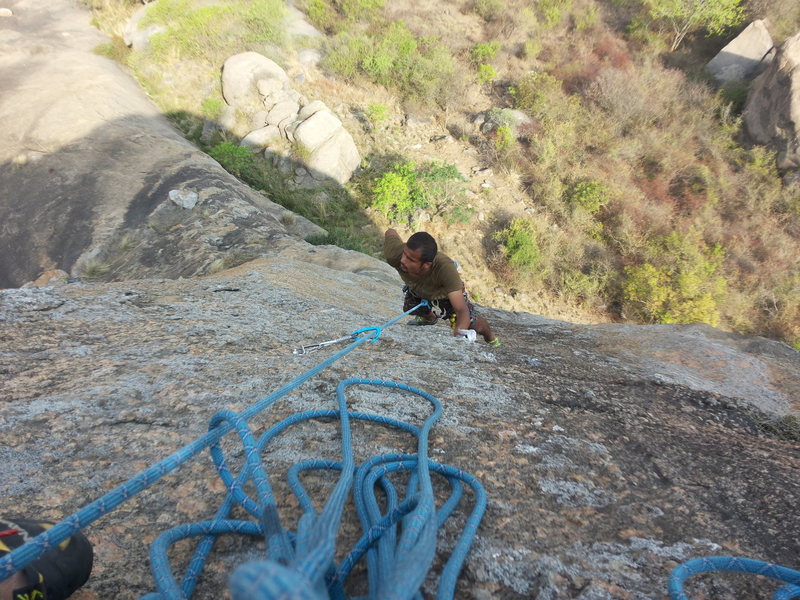 Madhu Raj following P2, having just led P1.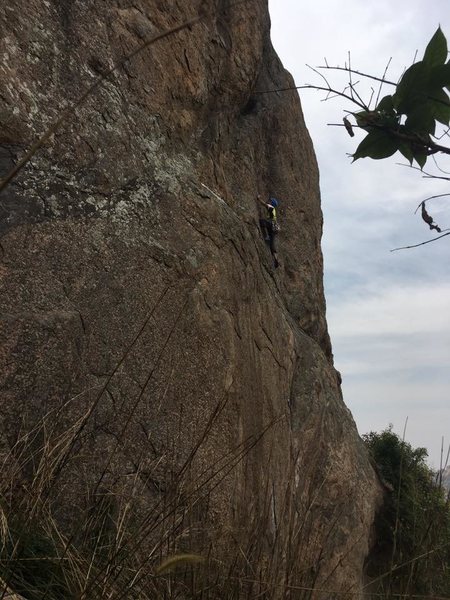 P1 pc: Alok Tater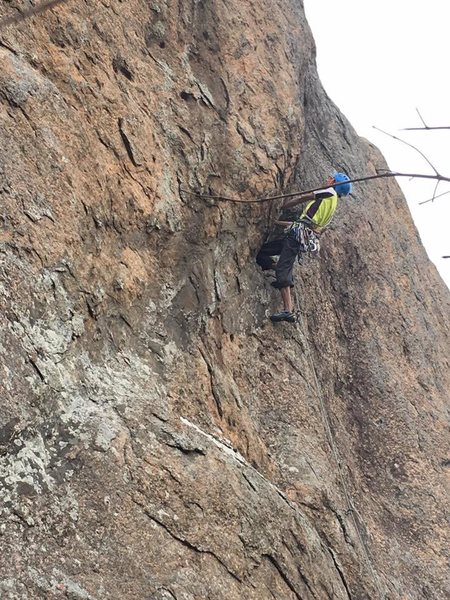 P1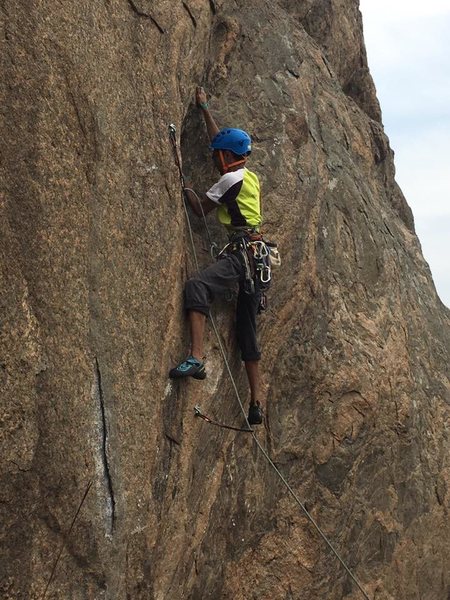 Alok on P1