Bouncing Ball
V2, Boulder, 5 ft (2 m), Grade V,
Avg: 2 from 3 votes
FA: Eric
W Virginia > Northern Panhandle > Creek Side Boulders
Access Issue:
Some boulders may not be accessible due to water level.
Details
Some of the boulders here may not be climbable if the creek level is high. This is especially the case for problems #5 #6 and #7 on the topo map.
Description
#7 on the map

It has good holds yet feet are lacking
Location
last and bigest rock. The problem is the part closest to land. The Rock is wonderful to climb and we are hoping to get more problems on this rock in the summer.
Protection
crash pad
Photos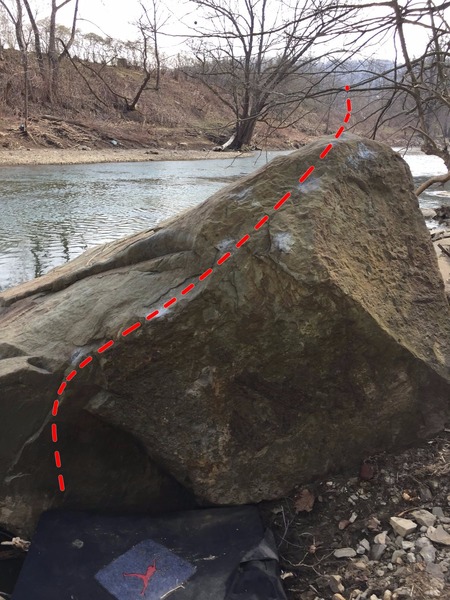 Here is the problem