The Chase
V3+, Boulder, 12 ft (4 m),
Avg: 3 from 1 vote
FA: Luis Gaviria
Massachusetts > N Shore > Lynn Woods > Greater Lynn Wo… > Promised Land > Sector Two > Fugitive Boulder
Access Issue:
Boulders are on private property
Details
Most of these boulders are on private property and have access issues. Access is unclear at this time. Interested in helping make these accessible? Contact the Southeast New England Climbing Coalition:
facebook.com/Southeast-New-…
Description
Stand start with both hands matched on good rail on the right. Get your feet on the wall, and shoot left to a decent hold which you can match to go for the top.
Location
The starting hold is about a foot left of the problem
The Fugitive
.
Protection
A pad.
Photos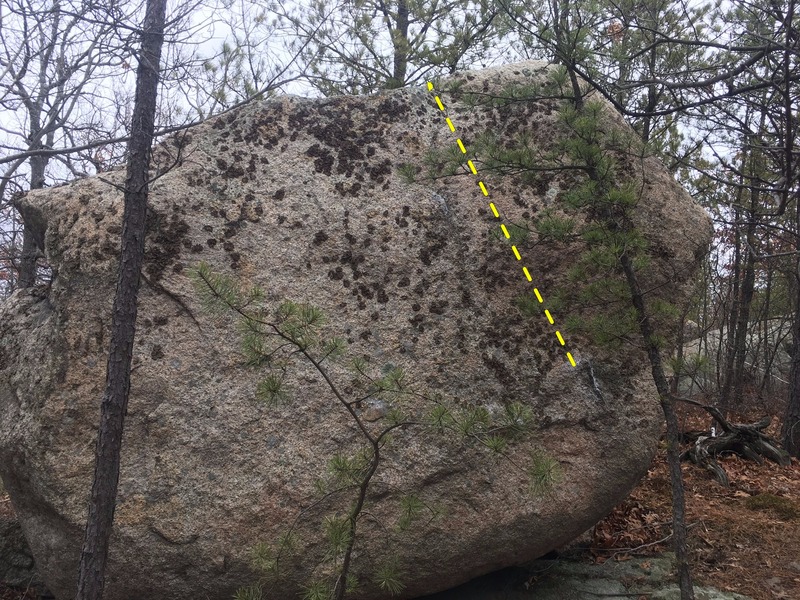 The Chase.