Cave Face
V1, Boulder, 12 ft (4 m),
Avg: 2 from 1 vote
FA: Unknown / Joel Ledvina
Wisconsin > Niagara Escarpm… > Big Ben (Green Bay, B…
Description
Start on right hand side pull and good ledge. Work through traverse on good holds into a side pull jug. Gain high feet to topout.
Location
If you are looking at the wall, this is the furthest "cave" to the left (AKA the first cave off the trail from the observatory tower).
Protection
1 pad
Photos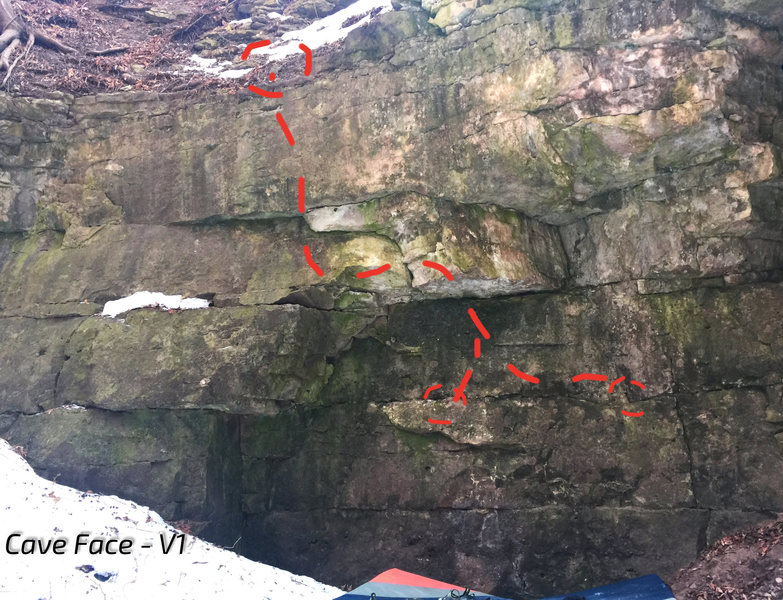 Cave Face