Necronomicon
V2-3, Boulder, 13 ft (4 m),
Avg: 2.6 from 8 votes
FA: unknown
Colorado > Grand Junction… > Unaweep Canyon > Nine Mile Hill > Bone Park Bould… > Funny Bone Boulder
Description
Sit start with hands matched on the large volume. From there, gain and match on an edge, follow to a great right hand edge above, then a good left hand edge, reach a right hand sloper, stick a left hand sidepull, then finish up the remaining features to make an easy mantel.
Location
It climbs the north face of Funny Bone.
Protection
A pair of pads. The landing is perfect.
Photos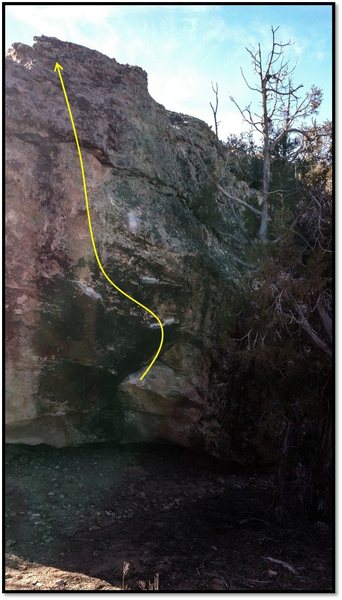 Necronomicon.