Step Son
5.10a, Trad, 80 ft (24 m),
Avg: 2 from 1 vote
FA: Dan Briley, George Smith
Nevada > Southern Nevada > Keyhole Canyon > Lower Canyon > Demonstrator Wall
Description
Start 10' left of Demonstrator climbing the steep brown face past two bolts to a ledge. Two more bolts on the next steep brown face with crimpy holds lead to a crack out of a triangle shaped pocket. The crux is between bolts three and four. Also, the bolts are solid but they have Leeper hangers which shouldn't be trusted and need to be replaced. Belay with gear. Descend by hiking right to the top of the Chuckwalla Coulior and back down or go left and drop straight into the wash.
Location
On the right end of the 80' Wall, just left of Demonstrator.
Protection
Four bolts, cams & nuts to 2".
Photos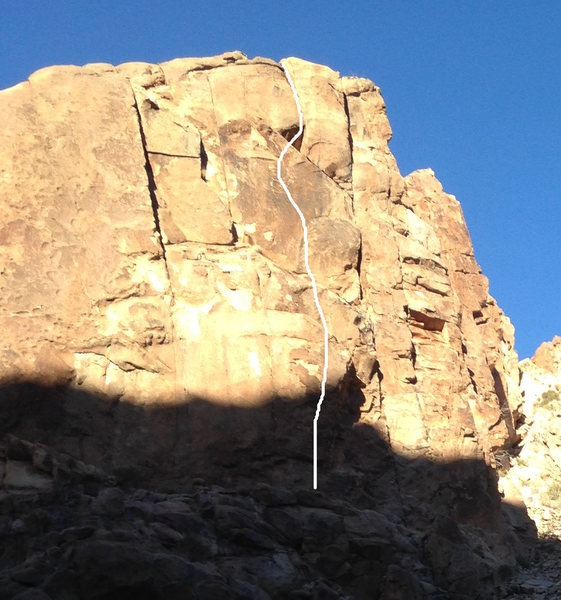 Step Son