Cip e ciop
5.10c, Sport, TR, 30 ft (9 m),
Avg: 3 from 1 vote
FA: unknown
International > Europe > Italy > Valli Bresciane > Madonna della Rota
Description
Vertical climb on crimps and small holds. The climb is pretty continuous, although the crux is probably below the bulge, but
Location
The route is on the vertical wall just right the ramp (number 28 on the topo)
Protection
Bolts to a bolted ancor. You can set up a Top rope after climbing "primi passi"
Photos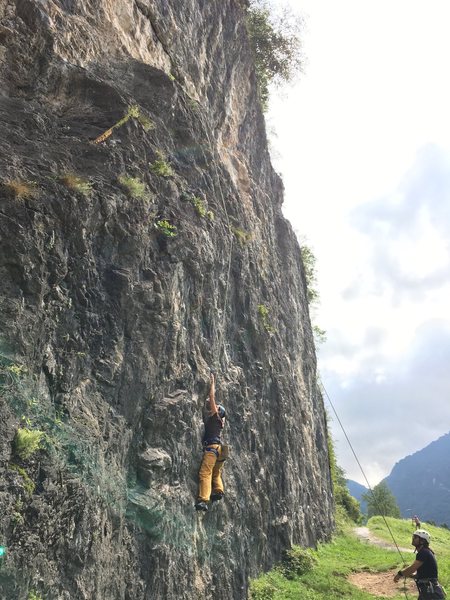 Starting Cip e Ciop