Lub Dub
V4, Boulder, 12 ft (4 m),
Avg: 2 from 1 vote
FA: unknown
Colorado > Grand Junction… > Unaweep Canyon > Nine Mile Hill > Mecca Boulder Area > Pink Floyd Area > Bygone Block
Description
Lub Dub climbs an overhung arete on good quality rock over an equally good landing. The problem itself is forced, as the lip is off until the crater is reached. Still worth an effort though.

Sit start with hands matched on the jug. From there, work out the overhang on a pair of incut edges, then make a big, left hand move to an edge just before the crater, reel in the feet, match on the crater, continue up and left to the lip, throw a heel on, and mantel atop the boulder.
Location
It climbs the west face overhang of Bygone.
Protection
A pair of pads worked well. The landing is good, but there are some rocks near the fall zone of the problem that require padding.
Photos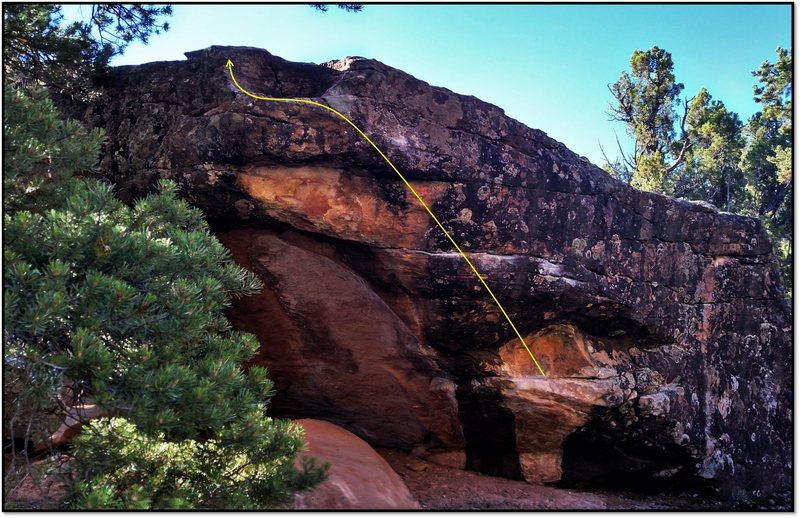 Lub Dub.