South West Chute 2 A.K.A. "Bob Burd Staircase"
3rd, Trad, Alpine, 1100 ft (333 m), Grade II,
Avg: 2.7 from 3 votes
FA: Bob Burd?
California > High Sierra > 11 - Great West… > Mt Francis Farquhar
Description
I set out to climb the North West Ridge, but after arriving at the base of the route I noticed the chute immediately to the right appeared to be far more attractive. I was amazed with the quality of stone and the lack of scree, or talus. The route ends just south of the true summit but there is an SRC register at the false summit. Near the true summit there was a glass jar that seems to be the more popular register. This hike and climb truly do make "Good day out in the backcountry".
Location
Follow direction for reaching the North West Ridge, but instead of heading up it's initial chute climb the next chute, climbers right.
Protection
Solo
Photos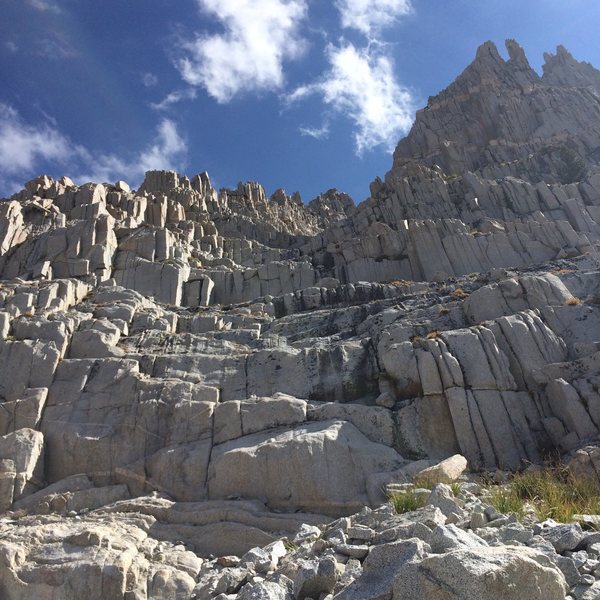 The route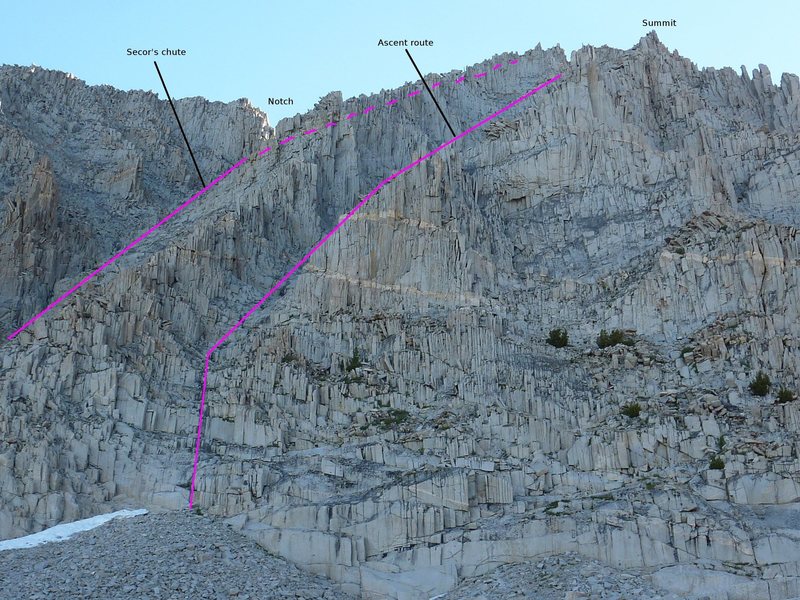 Route