Le Toit
5.12a, Trad, 250 ft (76 m), 3 pitches,
Avg: 3.2 from 6 votes
FA: TM Herbert, Tom Frost & Yvon Chouinard, March 1960, FFA: John Long and Rick Accomazzo, 1973
California > Tahquitz & Suic… > Tahquitz Rock > (f) W Face Bulg… > Upper Bulge Routes
Description
An exciting pull over a sweet roof. Start through some left facing flakes to a 5.8X mantle, clip a bolt and make some 10 moves to the first belay with three bolts, just under the roof.
Pull the great roof clipping a few fixed pieces, a little more 10 slab above to a two bolt belay.
Maybe best to rap from here, otherwise undercling under a roof about 20ft right, then up a juggy crack to join up with Super Pooper. Or, go straight up through a small roof to a thin seam with fixed pins (Pooper Scooper 11c).
We did the undercling roof, met Super Pooper and then got over to the bolted anchor on Flakes for a rap (one 70m ok).
Location
Just left of Super Pooper, right of The Step.
Protection
a few smaller pieces help, .3 BD at least.
Photos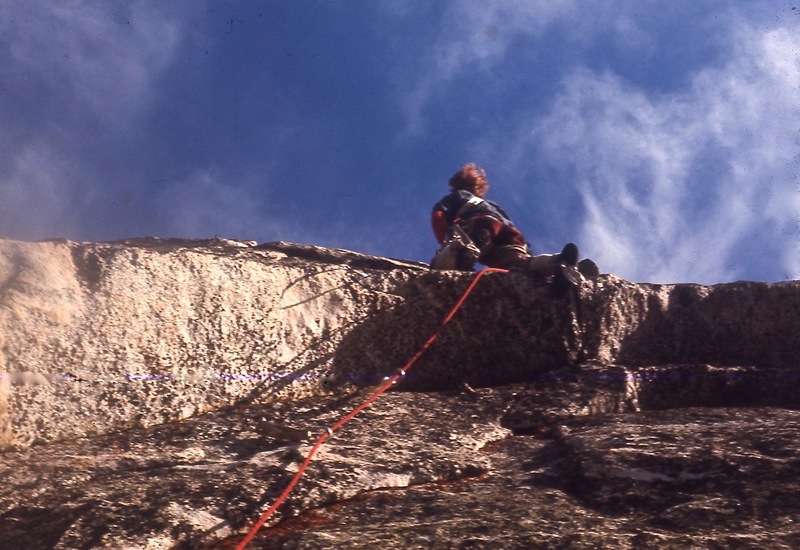 That's me in 1966 aiding over the upper arch pitch. Before it was free climbed.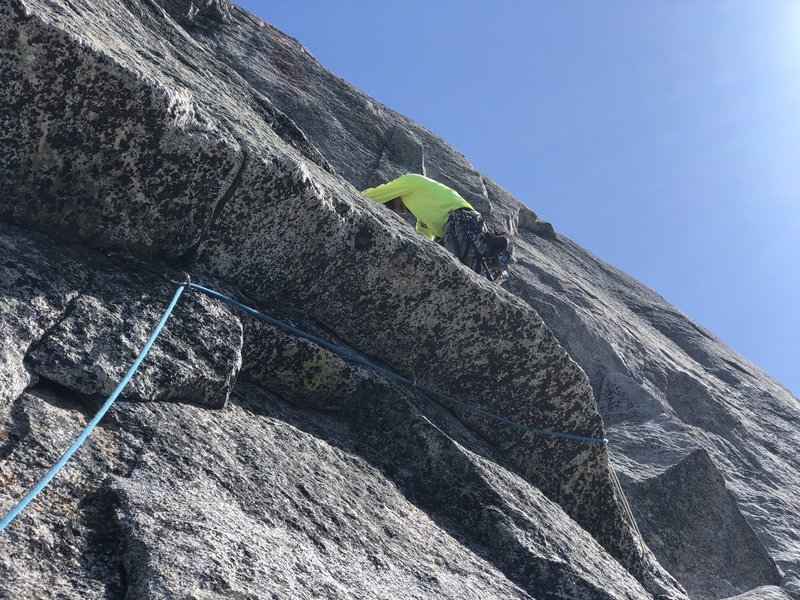 Anthony places a Cam above death block on Pitch 3.