The Wave
V5, Boulder, 9 ft (3 m),
Avg: 2.5 from 2 votes
FA: R. Mulligan
California > San Jacinto Mou… > Tramway > Conquest Ridge > Wave Boulders
Access Issue:
Remember to fill out a wilderness permit, even if climbing for the day!
Details
Permits can be acquired at the ranger station on the way to the boulders from the upper Tramway station.
Description
Low start on the good plate in the middle of the face, climb up through crimps and a sloping rail to the lip.
Location
In the middle of the overhanging face
Protection
Pad
Photos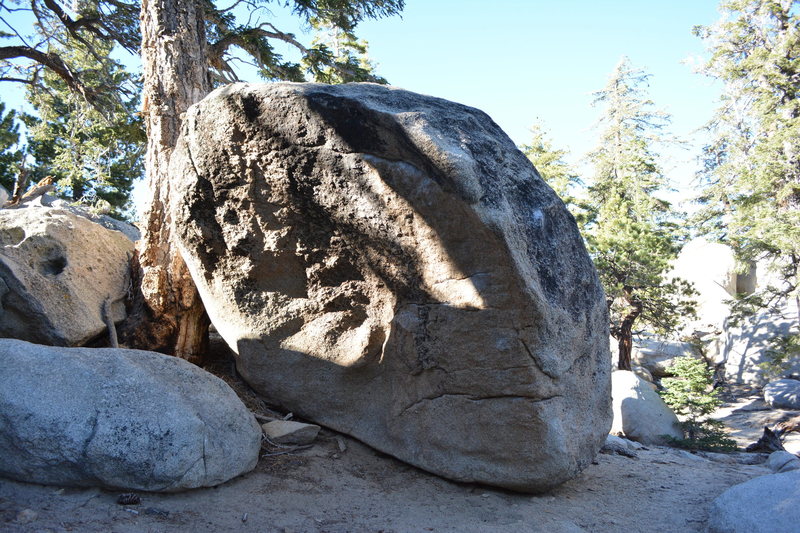 The Wave Boulder