El Verdugo
5.11b/c, Sport, 20 ft (6 m),
Avg: 3 from 1 vote
FA: unknown
International > N America > Costa Rica > San José > La piedra de Aserrí
Description
The crux is at the end of the line near the second to last quckdraw with a little bit of overhang. Crimpy long moves. Feet are shitty.
Location
It's the last route on the left of the wall. It starts under the first bolt and goes straight up, it shares a station with the climb to the right.
Protection
7 draws
Photos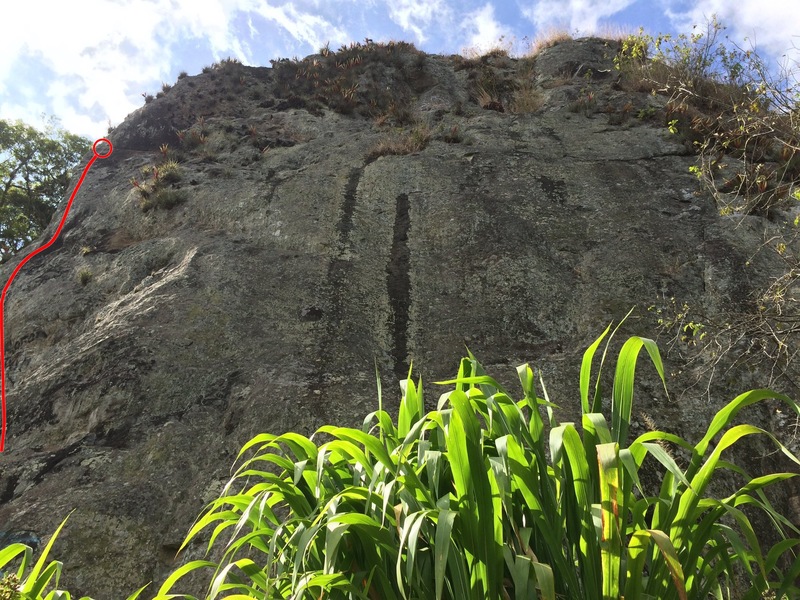 Ze route