Chimney Sweep
V1, Boulder, 8 ft (2 m),
Avg: 2 from 1 vote
FA: unknown
California > Central Coast > Conejo Mountain > Conejo Boulders > 5. Ropes Area
Access Issue:
Open, with restrictions
Details
The original trailhead was closed after someone was electrocuted themselves while playing on the powerlines. Access to the cliff is now gained by parking in a nearby park and hiking through a trailer park. As yet there have been no known incidents as climbers hike through the trailer park however, please be respectful of residents and low key at all times. Please observe any posted no-trespassing signs if they show up.
Description
Near Count Cracklua up on the rope climbing area. Weird little roof crack/chimney climbing that leads to face moves with a balancy finish.
Location
Mystery Science Theatre Crag
Protection
Pads and a brush
Photos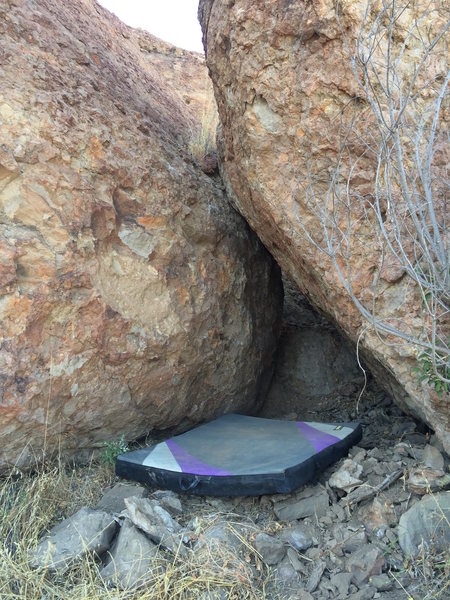 You're gunna get dirty.