Weenie Jam
5.5 PG13, Trad, 165 ft (50 m),
Avg: 2 from 2 votes
FA: 1970 Clakson Outing Club
New York > Adirondacks > K: Northern Region > Azure Mountain
Description
An easy to find "moderate" on the main face, probably the easiest route, most the climbs around it are tough.... huge ramp-like, nice views as you climb up. Usually done in 2 pitches with the first belay point 2/3 up in the trees. Lots of choice as you move up, the left side is harder. The lower portion may be muddy with loose rocks in the spring caused by winter run-off.
Location
Easy to recognize ... the big ramp, if you can find the talus field you will be able to identify it. Lots of water coming down in the spring. It is used as a ice climb during the winter.
Protection
Trad pg , more placements found on the right side, slung tree 2/3 up. Bottom rocks may be loose in the spring due to winter runoff erosion. Important protection advice … bug spray or total body covering, insects in the spring can be fierce, we were actually swarmed and had clouds of bugs around us on one visit.
Photos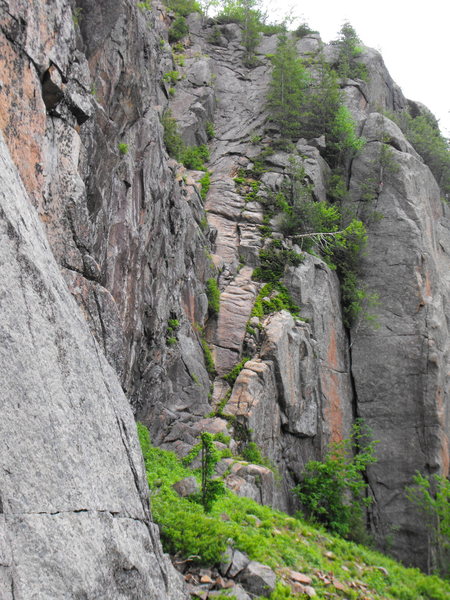 June 2016 ... dry !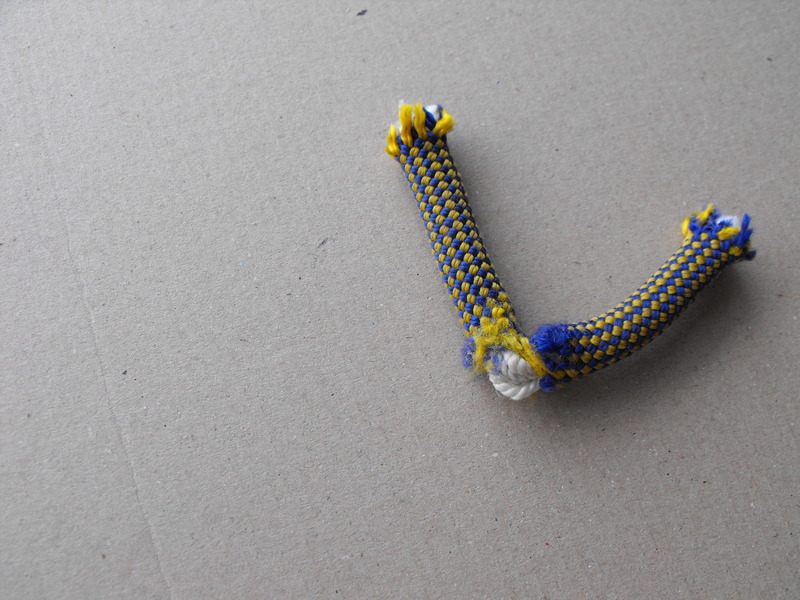 There were loose rocks 30 ft up (right side) after the winter runoff. My lead climber dislodged (with warning) a 250 lb boulder with 2 fingers. It unfortunately found our rope and tore 1/2 the shea…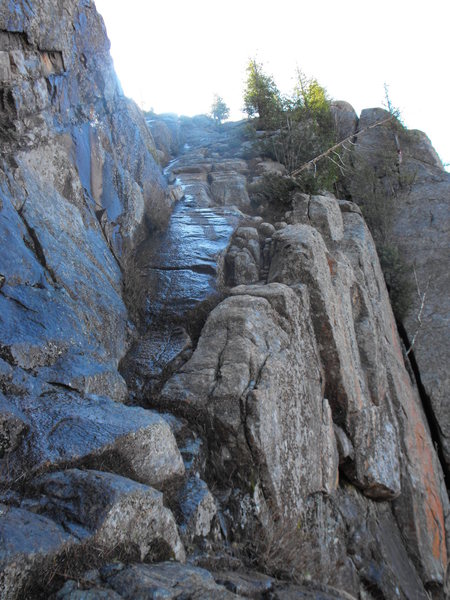 Still very wet and muddy early May, once dry it would be much easier ... I'm sure some "solo" the route on the vegetated right hand side ....