Gumby's Pizza
V4, Boulder,
Avg: 2.7 from 3 votes
FA: unknown
Illinois > One Horse Gap > Dropzone Area
Description
Short and sweet. Sit start on small pockets. Traverse right through large circle pocket to the arete.
Location
From Dropzone, walk east up the trail and you will see a small boulder on your right with chalked pockets, this is Gumby's Pizza.
Protection
2 pads.
Photos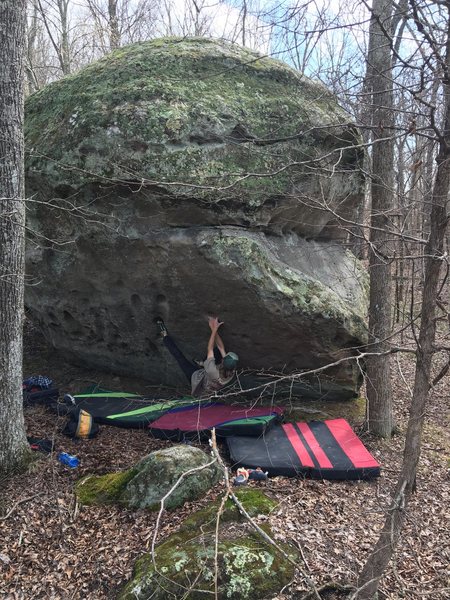 Local on Gumby's Pizza