Chipped Route
5.10, Sport, TR, 15 ft (5 m),
Avg: 2 from 2 votes
FA: ??
Colorado > Gross Reservoir > Natural Apparatus Bou…
Access Issue:
Do not park on road. Temporary closure of Burn area.
Details
Park in two car scenic overlook parking lot, parking on road will result in a bouldering bust!
Per
Bryan Baumgart
: a ranger for the reservoir said the whole open space area that the boulders are in was closed for restoration.
Description
On the southeast face, persons unknown had too much fun with a drill.

The route consists of 5 drilled finger buckets on a vertical face. The landing is a little dicey because of a large fallen tree, but fear not, there are 3 lead bolts and a 3-bolt anchor protecting this 15-foot pitch. Seriously.
Location
This is just right of the Southeast corner, near a large fallen tree.
Protection
3 bolts with homemade hangers to a 3 bolt anchor with the same.
Photos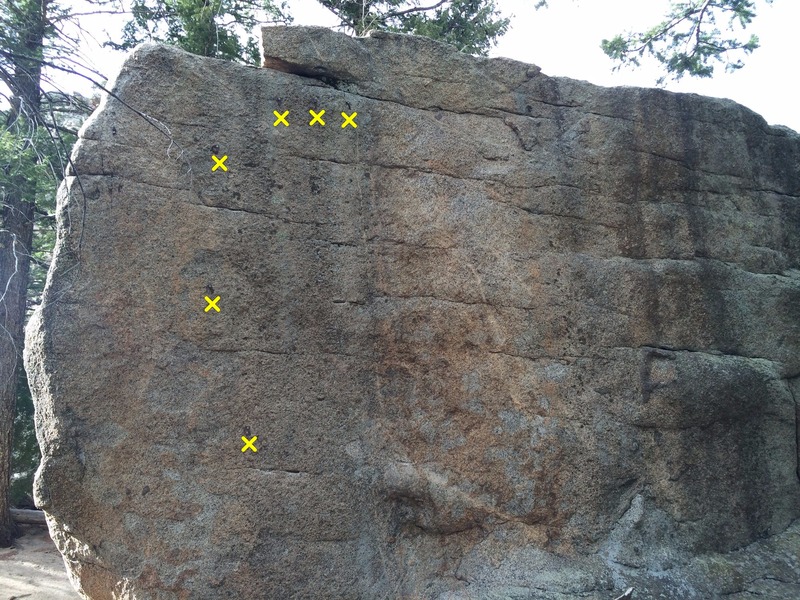 Chipped route.