Subtilize It
V2, Boulder, 10 ft (3 m),
Avg: 1 from 1 vote
FA: unknown
Colorado > Grand Junction… > Unaweep Canyon > Nine Mile Hill > Mecca Boulder Area > Other Side Of R… > Hedwig Rock
Description
Sit start with a left hand edge and a right hand edge. From there, move to a good rail with the left hand, walk the feet over, work the hands up the sidepull rail, reach an inverted right hand pinch (weird to pinch), follow with the feet, right hand to an edge, hit the lip, and top it out.
Location
It climbs the north face of Hedwig, the west section.
Protection
A pad will work. The landing is good.
Photos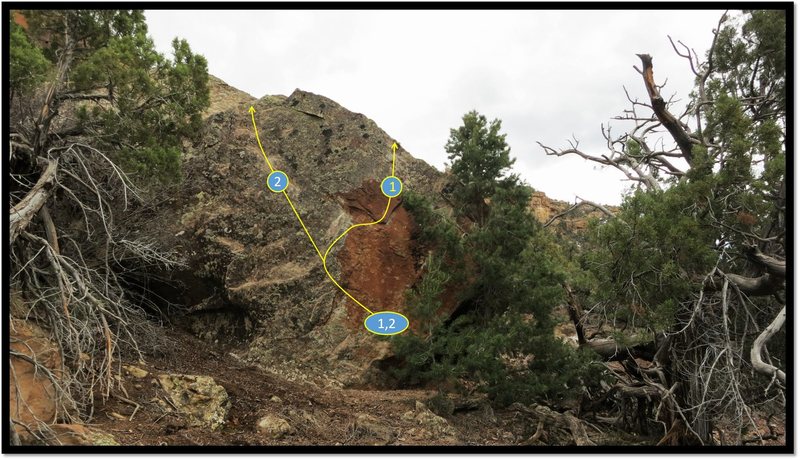 1. Subtilize It.