Hercules
Avg: 3.7 from 3 votes
Your Difficulty Rating:
-none-
Change
Description
This is the obvious and imposing 5 to 7 inch overhanging offwidth crack, the rightmost of the three prominent wide cracks on the same wall.

It's like a really, really miniature version of "Big Guy" at the Creek, same sizes and everything.

Name and grade come from the Falcon guide, take with a grain of salt.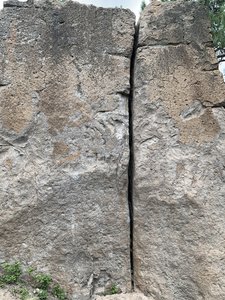 Le wyde
0