Purple Spandex
5.4, Trad, TR, 40 ft (12 m),
Avg: 1.5 from 2 votes
FA: unknown
Maryland > Sugarloaf Mountain > Castle Rock
Access Issue:
Private Land-gate closed and locked by nightfall.
Details
Sugarloaf is a privately owned recreation area. The park is closed at night and the gate is locked. Allow enough time to pack, hike, and drive out the oneway road to the gate before it is locked.
Description
On the G side of PG. Climb obvious right-leaning flake, then follow the left-leaning crack up onto a ledge. Here you can "escape" up and left to easier, well-protected terrain OR shuffle out right along the ledge and climb the more exposed and less protected front edge of the formation.
Location
Start on the southwest (climber's left) side of the formation, at the base or a right leaning flake.
Protection
"PG" rating. Took gear up to 4". Gear is great until the last ~10ft. Up top, can build a gear anchor or there are some solid trees ~15 feet back from the top of the climb.
Photos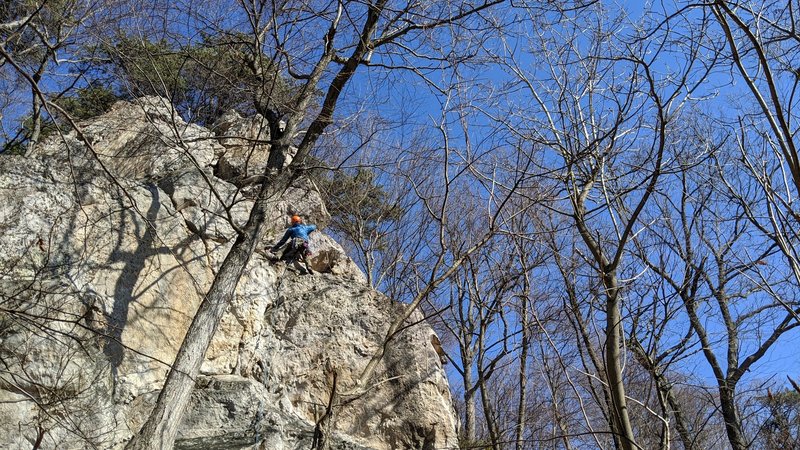 On Purple Spandex